Life, Books and Songs
30 Mar 2017 6pm – 10pm
Grand Arcade, Leeds, West Yorkshire,
LS1 6PG
Poet, editor and translator Robin Ouzman Hislop will recite poems from his volume "All the babble of the Souk" (2016, Aquillrelle) and from "La llave de niebla" (Litterae Calambur, 2003)-, a book by Spanish writer Guadalupe Grande translated into English by himself and Amparo Arróspide, "Key of mist" (2016, Aquillrelle).
Poet Antonio Martínez Arboleda will read Grande's original poems in Spanish as well as his own poems in Spanish from "Los viajes de Diosa" -"The travels of Goddess"- (2015 Diego Marín) and from various publications in English.
After an interval, the Leeds band "The Blacksocks" will play a dozen of songs, including "Take us", "Mañana", "Lágrimas negras" and "Monsters of Pop".  The Blacksocks are Dave Hall (vocals), Pete Denton (guitar), Deryk Isherwood (drums), Len Forbes (guitar) and Antonio Martínez Arboleda (bass).
Editors note:This video was recorded at the Casa Colombiana Restaurant Leeds UK in May 2017 on its upstairs floor, unfortunately a little white noise permeates the backround from the diners below – but lets say it all adds to the joi de vive. it will also feature in the YouTube Poets TV Pilot project to be edited & published by Sara L Russell.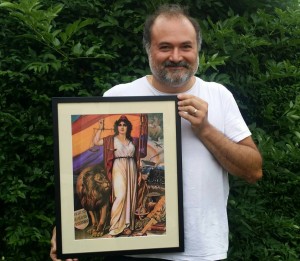 Tony Martin-Woods started to write poetry in 2012, at the age of 43, driven by his political indignation. That same year he also set in motion Poesía Indignada (Transforming with Poetry), an online publication of political poetry that he edits. Tony is a political and artistic activist who explores the digital component of our lives as a means to support critical human empowerment. He is also known in the UK for his work as an academic and educator under his non-literary name. He writes in English and Spanish and has published his first volume of poetry Los viajes de Diosa (The Travels of Goddess) 2016.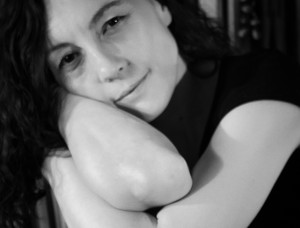 GUADALUPE GRANDE
Madrid, 1965.

She has written the following books of poetry: El libro de Lilit (1995), La llave de niebla (2003), Mapas de cera (2006) and Hotel para erizos (2010).

She has been translated into French in the book Métier de crhysalide (translation by Drothèe Suarez and Juliette Gheerbrant (2010) and into Italian, in the volume Mestiere senza crisalide (translation by Raffaella Marzano (2015). She made the selection and translation of La aldea de sal (2009), an anthology of Brazilian poet Lêdo Ivo, together with poet Juan Carlos Mestre.

Her creative work extends to the territory of photography and visual poetry.http://guadalupegrande.blogspot.com.es/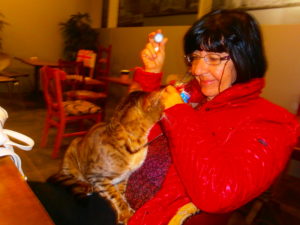 Amparo Arróspide (Argentina) has published five poetry collections: Presencia en el Misterio, Mosaicos bajo la hiedra, Alucinación en dos actos y algunos poemas, Pañuelos de usar y tirar and En el oído del viento, as well as poems, short stories and articles on literature and films in anthologies and international magazines. She has translated authors such as Francisca Aguirre, Javier Díaz Gil, Luis Fores and José Antonio Pamies into English, together with Robin Ouzman Hislop, who she worked with for a period as co-editor of Poetry Life and Times, a Webzine. Her translations into Spanish of Margaret Atwood (Morning in the Burned House), James Stephens (Irish Fairy Tales) and Mia Couto (Vinte e Zinco) are in the course of being published, as well as her two poetry collections Hormigas en diáspora and Jacuzzi. She takes part in festivals, recently Transforming with Poetry (Leeds) and Centro de Poesía José Hierro (Getafe).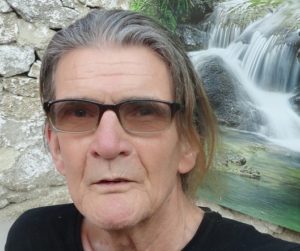 Robin Ouzman Hislop is on line Editor Poetry Life & Times, his recent publications include Voices without Borders Volume 1 (USA), Cold Mountain Review (Appalachian University, N.Carolina), The Poetic Bond Volumes, Phoenix Rising from the Ashes (an international anthology of sonnets) and The Honest Ulsterman. His last publications are a volume of collected poems All the Babble of the Souk & Key of Mist, a translation from Spanish of the poems by the Spanish poetess Guadalupe Grande, both are published by Aquillrelle.com and available at all main online tributaries. For further information about these publications with reviews and comments see Author Robin..

www.facebook.com/PoetryLifeTimes
www.facebook.com/Artvilla.com
robin@artvilla.com
editor@artvilla.com

Key of Mist. Guadalupe Grande.Translated.Amparo Arróspide.Robin Ouzman Hislop

goodreads.com/author/show/Robin Ouzman Hislop
http://www.aquillrelle.com/authorrobin.htm
http://www.amazon.com. All the Babble of the Souk. Robin Ouzman Hislop
www.lulu.com. All the Babble of the Souk. Robin Ouzman Hislop
https://www.amazon.com/author/robinouzmanhislop