Let me go;
I am drawn.

Hereout the maids hinder my suffering;
The maids are buildings, and faces.
The asphalt itself. They seem to care for me;
to prevent my exit from the city's gravity.

All my wishes are spent on the mornings here;
And even the nights tell me I am growing.

I want to shrink, under the sun,
Away from all this history.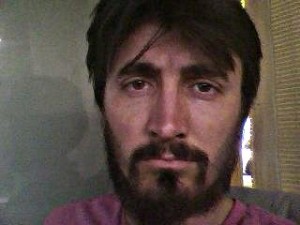 Bio:

Robin Wyatt Dunn lives in Los Angeles.

—
"Agitate. Agitate. Agitate."
— Frederick Douglass

http://www.robindunn.com

http://www.democracyforpeople.net



www.facebook.com/PoetryLifeTimes
www.facebook.com/Artvilla.com
robin@artvilla.com
editor@artvilla.com

goodreads.com/author/show/Robin Ouzman Hislop
http://www.aquillrelle.com/authorrobin.htm
http://www.amazon.com. All the Babble of the Souk. Robin Ouzman Hislop
www.lulu.com. All the Babble of the Souk. Robin Ouzman Hislop
https://www.amazon.com/author/robinouzmanhislop
http://www.innerchildpress.com/robin-ouzman-hislop.All the Babble of the Souk