Editor's Note: Mercy Eni Wandera is new to PLT & to writing poetry, we welcome the opporunity to host her contribution, visit her website below to see further of her talented work.

Such a Greek God, masculine and fine like wine
He wants me, can't seem to live without me
Such pure joy!
My first true love, my first real heartbreak.
Showers me with gifts and sweet nothings
His touch so fiery, it's supernatural
He makes me giddy,
Pretty, like I'm the only girl in the world
Often pets me,
Like a pet owner does a caged monkey in the zoo.
I swear am so happy and so in love
But something's missing..
Comes home so sloshed,
Give him head while dick smelling of cheap perfume with lipstick stains all over
Sprays all over my face
Looks into my eyes laughing and says,
Those are your kids babe
Then he is out like a light.
He plays me like a violin,
Mental and physical affliction
Beat me up black and blue.
I do it because I'm so hooked on you. You drive me crazy woman!
Serves as his regret sorry
He does feel guilty
I will just wait it out
He fucks me so good
Going through the motion…
Keep infecting me with your love
Fill me with your poison
Don't save her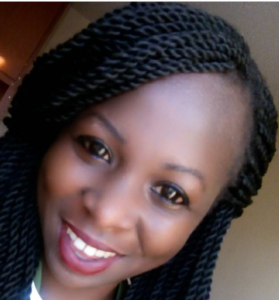 BIODATA; Mercy Eni Wandera is a 26 year old opinionated and phenomenal woman. She is a passionate upcoming writer and quite recently started putting her thoughts down onto her personal blog (https://mercyonmeweb.com), on which she takes a great deal of pride filling with poetry, juicy storytelling, music reviews and literature.






Robin Ouzman Hislop is Editor of Poetry Life and Times his publications include All the Babble of the Souk and Cartoon Molecules collected poems and Key of Mist the recently published Tesserae translations from Spanish poets Guadalupe Grande and Carmen Crespo visit Aquillrelle.com/Author Robin Ouzman Hislop about author. See Robin performing his work Performance (Leeds University) .