She liked his mind, the way he digested
deep thought with his soft monotone voice,
that could mesmerize, drawing you in
as he stretches out his legs
making himself comfortable
like a Praying Mantis, master of disguise
carnivorous
waiting for the next vulnerable creature

trust becomes undressed by hungry eyes
shivering with the sweat of fear
she watches him in camouflage
as he sinks his skin into the sofa
devouring him alive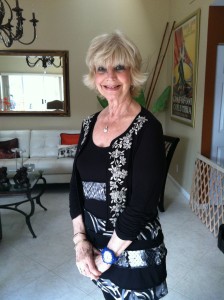 Judy started playing piano at the age of three, and studied at the Julliard School Of Music in New York City, her native city.
She became a jazz pianist and continues to play jazz. Now residing in Florida, she started writing poetry three years ago, and has been published in the Moonlight Dreamers Of The Yellow Haze anthology, Thepoetcommunity, Whispers in the wind, Indiana Voice Journal. Poetry runs deep in her veins along with Music.




Robin Ouzman Hislop is Editor of Poetry Life and Times his publications include All the Babble of the Souk and Cartoon Molecules collected poems and Key of Mist the recently published Tesserae translations from Spanish poets Guadalupe Grande and Carmen Crespo visit Aquillrelle.com/Author Robin Ouzman Hislop about author. See Robin performing his work Performance (Leeds University) .