Damn, what the hell?
Shuffling upstream,
Just outside the
Rhododendron line
Electric needles strike
Forearm, ankle and neck.
Effing yellow jackets.

Mother drove poorly
Always fiddling,
Cigarettes or radio.
Until her 65 German
Ghia vaulted a 30
Foot embankment
On the road cleaving
The sage-scented mountains
Between Tecate and
Tijuana — DOA

This story is true,
Not artistic license,
I was eighteen.

And so life is an
Erupting volcano,
A hurricane,
An unexpected
Disturbance, COVID-19,
Recession, cancer,
Allergies, bipolarity,
And yellow jackets,
Till the chips are cashed.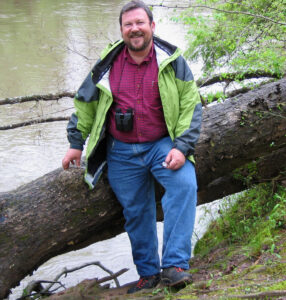 Gary Grossman is a Professor of Animal Ecology at the University of Georgia and and including hiatuses has been writing poetry for 25 plus years. His published poetry may be found in various reviews including: The Acorn, Athens Parent Magazine, Blood and Fire Review, Cotton Gin, Feh, Last Stanza Poetry Review, Lilliput Review, Midwestern Poetry Review, Old Red Kimono, Pearl, Poetry Motel Broadsides, Night Roses, Truck, and Verse-Virtual. His writing credits include 140+ scientific papers and ten years as a columnist for American Angler Magazine. I have a chapbook ms. currently with a potential publisher, and a graphical novel in manuscript form. Website @ www.garygrossman.net .








Robin Ouzman Hislop is Editor of Poetry Life and Times at Artvilla.com ; You may visit Aquillrelle.com/Author Robin Ouzman Hislop about author & https://poetrylifeandtimes.com See Robin performing his work Performance (University of Leeds)