Burning surplus together with the dawns
praying for a percentage of heaven,
harvesting sunsets in the bitter cold
unknowing how passionately you loved.

Night knew of that pain by which you covered
inimical veils of mists that hovered
so envious of so much ardour
the way the passion was consumed by yours…

A trade that wouldn't make love feel arrogant…
And pass in waiting a sinister entrapment
to kill the days by thought imprisonment.

And even though the heart be soothed by dreaming,
still it is made a fugitive maddening in…
A night now fleeing like a nightmare – galloping.


El filósofo


Quemando con auroras plusvalías,
rezando a porcentajes por el cielo,
ocasos cosechando entre los hielos,
a fuego amaste cuanto no sabías…

La noche supo que el dolor cubrías
con la enemiga niebla de los velos.
Y tanto ardor en ello que eran celos
en los que de pasión te consumías…

Oficio que al amor no hiciera altivo…
Y en el siniestro pasar pasó esperando
matar los días de un pensar cautivo.

Aunque calmare al corazón soñando,
en su locura lo hizo fugitivo…
Y así en su noche hoy huye: galuchando…


Luis Fores (España)


Translated from Luis Fores El filósofo
by Robin Ouzman Hislop

This sonnet together with its translation appeared in The Phoenix Rising from the Ashes: Exciting new sonnet anthology edited by Richard Vallance now available on Barnes & Noble: Phoenix Rising from the Ashes BN ID: 2940148833628 Publisher: FriesenPress Publication date: 11/20/2013 Sold by: Barnes & Noble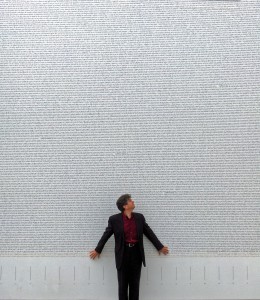 Luis Fores (1960) is a poet, philosopher and arts anthropologist, as well as a devoted practitioner of plastic arts. He has completed practice and theory studies at the Escuela de Artes Imaginarias de Madrid (TAI), and in the Faculty of Arts at the Complutense University of Madrid. Following research in modern and contemporary arts, he achieved his Ph.D. in Philosophy of Art from the same University. In addition, he has achieved his Master in Arts Aesthetics and Theory, by the Autonomous University of Madrid and a Bachelor´s degree in Arts Anthropology by the Complutense University. He has worked in the fields of photography and design for both books and magazines. To his various creative activities, he adds poetry writing, arts theory and teaching as a philosophy professor. He has published essays (research) on arts and philosophy, as well as poetry collections and photography in Spanish and foreign publications.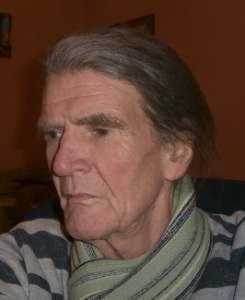 Robin Ouzman Hislop Editor of the 12 year running on line monthly poetry journal Poetry Life and Times. (See its Wikipedia entry at Poetry Life and Times). He has made many appearances over the last years in the quarterly journals Canadian Zen Haiku, including In the Spotlight Winter 2010 & Sonnetto Poesia. Previously published in international magazines, his recent publications include Voices without Borders Volume 1 (USA), Cold Mountain Review, Appalachian University N Carolina, Post Hoc installed at Bank Street Arts Centre, Sheffield (UK), Uroborus Journal, 2011-2012 (Sheffield, UK), The Poetic Bond II & 111, available at The Poetic Bond and Phoenix Rising from the Ashes a recently published Anthology of Sonnets: Phoenix Rising from the Ashes. He has recently completed a volume of poetry, The World at Large, for future publication. He is currently resident in Spain engaged in poetry translation projects.


robin@artvilla.com
PoetryLifeTimes
Poetry Life & Times
editor@artvilla.com
www.artvilla.com
Artvilla.com