Her body flamed like fiery wings
burning on the stiff mast of her bones,
whilst the nights were rendered to waltzes
by the sweet tame words of her kisses.
Now her womb fluctuates obsessive echoes,
echoes where once a life's blood was lighten…
and that in the flesh of her day is frozen
now in her ruins, as the burden that weighs.
It was a female's dream of its seed
of torrential moons upon the shores
lovingly healed the wounds of destiny.
She sows the word with its deed,
she loved with the love of spring waters,
drowning as thus her light and her way.

Translated from Luis Fores Quemando el duro mástil de sus huesos
by Robin Ouzman Hislop


Quemando el duro mástil de sus huesos

Quemando el duro mástil de sus huesos
un fuego de alas en su cuerpo ardía.
Y a una danza de noches se rendía
el dulce y dócil verbo de sus besos.
Su vientre ahora vacila ecos obsesos,
ecos de viva sangre que prendía…
Tan gélida es la carne hoy de su día
que todo es peso en ruina de sus pesos.
…Fuera semilla el sueño de la hembra
a la orilla de lunas torrenciales
que amando cierran llagas de destino.
Entraña de palabra que se siembra
amó con el amor de manantiales,
ahogando así la luz y su camino…


Luis Fores (España)


This sonnet together with its translation appeared in The Phoenix Rising from the Ashes: Exciting new sonnet anthology edited by Richard Vallance now available on Barnes & Noble: http://bit.ly/1lIL0jF BN ID: 2940148833628 Publisher: FriesenPress Publication date: 11/20/2013 Sold by: Barnes & Noble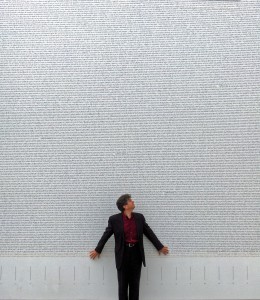 Luis Fores (1960) is a poet, philosopher and arts anthropologist, as well as a devoted practitioner of plastic arts. He has completed practice and theory studies at the Escuela de Artes Imaginarias de Madrid (TAI), and in the Faculty of Arts at the Complutense University of Madrid. Following research in modern and contemporary arts, he achieved his Ph.D. in Philosophy of Art from the same University. In addition, he has achieved his Master in Arts Aesthetics and Theory, by the Autonomous University of Madrid and a Bachelor´s degree in Arts Anthropology by the Complutense University. He has worked in the fields of photography and design for both books and magazines. To his various creative activities, he adds poetry writing, arts theory and teaching as a philosophy professor. He has published essays (research) on arts and philosophy, as well as poetry collections and photography in Spanish and foreign publications.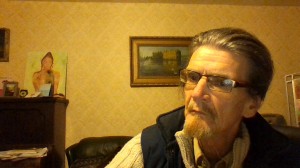 Robin Ouzman Hislop (UK) Co-editor of the 12 year running on line monthly poetry journal Poetry Life and Times. (See its Wikipedia entry at http://en.wikipedia.org/wiki/Poetry_Life_and_Times). He has made many appearances over the last years in the quarterly journals Canadian Zen Haiku, including In the Spotlight Winter 2010 & Sonnetto Poesia. Previously published in international magazines, recent publications include Voices without Borders Volume 1 (USA), Cold Mountain Review, Appalachian University N Carolina, Post Hoc installed at Bank Street Arts Centre, Sheffield (UK), Uroborus Journal, 2011-2012 (Sheffield, UK), The Poetic Bond II & 111, available at http://www.thepoeticbond.com and Phoenix Rising from the Ashes a recently published Anthology of Sonnets: http://bit.ly/1lIL0jF. He has recently completed a volume of poetry, The World at Large, for future publication. He is currently resident in Spain engaged in poetry translation projects.

[email protected] www.facebook.com/PoetryLifeTimes