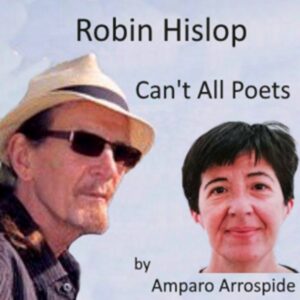 * A poem by Amparo Arróspide, from "En el oído del viento" (Baile del Sol, 2016). 
Hers and Robin Ouzman´s translation.

***
Can't all poets 
get a PhD in synesthesia
by the University of Columba in New York?

Can´t they harvest medallions under the moon?

Can´t they work as professors of Punic Sciences?
As kindergarten teachers, can´t they work?
Can´t they translate their 14th century Chinese 
concubine colleagues?

Can´t they afford to pay for
their third self-published volume? 

Can´t all poets live on air?

Can't they rummage, deconstruct , snoop
build for themselves a submerged house
inhabit a crystal palace?

Can´t they repeat over and over the unsaid
incite questions of ethical and aesthetic weight
dismantle and fragment reality?


Can´t they receive writing 
from a yearning and swift
void?
From a primordial nothingness?

Can´t they mortgage their crystal palace 
their submerged house?
Can´t they rebelliously peddle little stars?

Can´t all poor poets steal books?
Can´t they read so
the complete works by Samuel and Ezra and John
by Juana Inés, Alejandra and Gabriela
by Anne and  Margaret and Stevie
by Wallace and Edgar and Charles
by Arthur and Paul and Vladimir
by Dulce and Marina and Marosa?

And etcetera and etcetera and etcetera and etcetera?

Can´t all poets
add more beauty to beauty
and more horror to horror?

Can´t they draw maps and routes
of the invisible, futuristic city
foretold by their dreams?

Can´t they pursue the intangible
Move towards permanence
so that a poem
becomes a closed and completed vehicle
to treasure a present without behind or beyond?

Can't they unfold and transmigrate
can't they achieve mindfulness 
Can´t they stammer forever
into everlasting silence? 
**








Robin Ouzman Hislop is Editor of Poetry Life and Times at Artvilla.com ; You may visit Aquillrelle.com/Author Robin Ouzman Hislop about author & https://poetrylifeandtimes.com See Robin performing his work Performance (University of Leeds)