Remember how much you liked
every word I wrote on your screen,
interpreted in your own way.
Research was focused
on vulnerable valency.
I sat answering all the queries
benefitting you to find techniques
to get me involved.

Your thesis didn't take long to finish
and you then wanted to start afresh.
Some relationships end like experiments.
Nothing is required once your page ends with,
'hence proved'.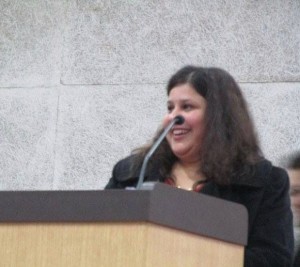 Bio:
Aparna Pathak belongs to Delhi, India. Graduate in English (Honors) and post graduate in public relations , her poems have been published in more than 30 print anthologies, online publications and also various literaty magazines like twice in "Reflections", and Negative Suck, Rolling Thunder Press, and blue Cygnus. One of her poem has been awarded the commendation of " Highly Commended " in the Poem of the Year Category of the Destiny Poets' International Community of Poets ICOP Awards 2012. Her own book of poetry, "silent flute " was published in January 2014.
www.facebook.com/aparnapathakchaturvedi
[email protected]
[email protected]
www.facebook.com/PoetryLifeTimes
www.facebook.com/Artvilla.com