How could I ever forget you, sonnet,
comforting evenings, without wickedness,
finding there knowledge of challenge, to fight
and to love freely, wrists without handcuffs.

Your dream is as if of secret corners
that's yet in everything so far away,
things, that never get the respect today,
your neglected home of ancient roses.

I'd never studied how to fashion you
believing I found you in ancient books,
stroking your rhythms, I encountered you.

And from that noble form emerged the dream
flowing with other words to kiss your looks,
destroying eve time, loving oblivion.

Translated from José Antonio Pamies Cómo he podido olvidarte soneto by Robin Ouzman Hislop


Cómo he podido olvidarte soneto


Cómo he podido olvidarte soneto
que acompañabas las tardes dichosas
sin maldad, hacerte aquí sabe a reto
y a amor libre, muñecas sin esposas.

Suenas todavía como un secreto
arrinconado lejos de las cosas,
chismes de hoy que no merecen respeto,
olvido es hogar de las antiguas rosas.

Nunca estudié una manera de crearte,
en libros viejos te hallé imaginando
acariciar tu medida, ubicarte.

Y desde la noble forma soñando
otras palabras con las que besarte,
destruyendo tardes, olvido amando.

José Antonio Pamies (España)


José Antonio Pamies (Alicante, 1981

―

) Finalista del III Premio internacional de poesía 
Andrés Salom 2005 y del II Premio de la editorial poesia Eres Tu 2010 con 

Las Ruinas 
de la Aurora

. Ha publicado 

Campos de hielo

 (Babilonia, Pliegos de la palabra nº 3, 2012) 
y 

Afonías

 (finalista del XXVI Premio Gerardo Diego de Poesía), así como poemas en revistas 
y 

numerosas

 antologías. Reside en Madrid, donde realiza estudia Teoría de la Literatura y 
Literatura Comparada.



José Antonio Pamies (Alicante, 1981―) His early poetry collection Las Ruinas de la Aurora was a runner up at the III Andres Salom International Poetry Award in 2005 and the II poesia Eres Tu Publisher Award in 2010. He has published Campos de hielo (Babilonia, Pliegos de la palabra nº 3) and Afonías― a runner up at the XXVI Gerardo Diego Poetry Award. He currently lives in Madrid, pursuing studies in Theory of Literature and Comparative Literature.
This sonnet together with its translation appeared in The Phoenix Rising from the Ashes: Exciting new sonnet anthology edited by Richard Vallance now available on Barnes & Noble: http://bit.ly/1lIL0jF BN ID: 2940148833628 Publisher: FriesenPress Publication date: 11/20/2013 Sold by: Barnes & Noble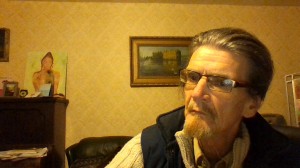 Robin Ouzman Hislop (UK) Co-editor of the 12 year running on line monthly poetry journal Poetry Life and Times. (See its Wikipedia entry at http://en.wikipedia.org/wiki/Poetry_Life_and_Times). He has made many appearances over the last years in the quarterly journals Canadian Zen Haiku, including In the Spotlight Winter 2010 & Sonnetto Poesia. Previously published in international magazines, recent publications include Voices without Borders Volume 1 (USA), Cold Mountain Review, Appalachian University N Carolina, Post Hoc installed at Bank Street Arts Centre, Sheffield (UK), Uroborus Journal, 2011-2012 (Sheffield, UK), The Poetic Bond II & 111, available at http://www.thepoeticbond.com and Phoenix Rising from the Ashes a recently published Anthology of Sonnets: http://bit.ly/1lIL0jF. He has recently completed a volume of poetry, The World at Large, for future publication. He is currently resident in Spain engaged in poetry translation projects.[email protected] and you can also visit Face Book site at www.facebook.com/PoetryLifeTimes