Not knowing if wisdom would impulsively fly
Or if it dragged its feet when impulse flared,
She had to make the call and suddenly try
To do what an immortal would have dared,
An Aphrodite, ascending in a flying cart
Drawn by fifty gurgling pigeons at a speed
Which matched the speed of her own matchless heart
And the heartbreaking glory of her need.
Later, back in Laredo, she would say
She didn't know why she'd taken off that way,
Smiling with satisfaction, recalling when
Her best moments flew by delightfully then.


He didn't want anyone saying, "Oh.
This is how I feel," but people do
Say that, and he said it, sometimes, too,
In unguarded moments, and he would show
How he felt, displaying great disdain
As he lit his pipe, blew blue smoke forth
Delivering himself from aesthetic pain
Incurred by foolish ideas from the North,
And, nodding slightly to appreciate
A tolerable turn of phrase which he
Thought suggested some brain activity,
He let his tobacco counter-obfuscate
Suspicious overflows of raw emotion
Eroding the bedrock beneath her devotion.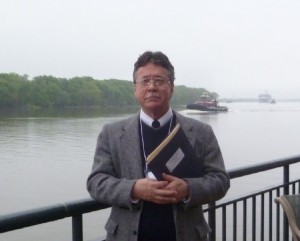 ***

R. W. Haynes has taught literature at Texas A&M International University since 1992. His recent interests include the early British sonnet, and he is completing a second book on the Texas playwright and screenwriter Horton Foote (1916-2009). In his poetry, Haynes seeks to celebrate life, liberty, and the pursuit of happiness without sounding any more dissonant notes than he has to. In fiction, he works toward grasping that part of the past which made its mark on his generation. He enjoys teaching drama, especially the Greeks, Ibsen, and Shakespeare, and he devoutly hopes for a stunning literary Renaissance in South Texas.
***

[email protected]
[email protected]

www.facebook.com/PoetryLifeTimes
www.facebook.com/Artvilla.com