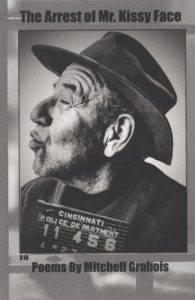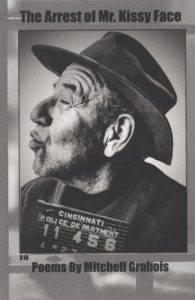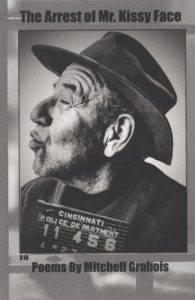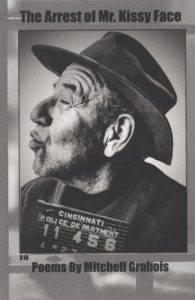 The Arrest of Mr Kissy Face Mitchel Krockmalnik Grabois

M Krockmalnik Grabois is a poet extraodinaire, his works lucidly readable are delivered in a paced, snappy even raunchy style ranging from the common place mundane social to the seedy, slapstick macabre. Much of his writing follows the genre of narrator vignettes with the inevitable turn and twist closure punch lines that amorphize a mix of compassion with often hilarious black humor. Indeed, these poems are psychotic taking us to the verge of psychopathy where they compell the reader to a confrontation of her own humanity. A provocative and very recommendable read. For further works by Mitch Grabois see and search links below: Robin Ouzman Hislop Editor Poetry Life & Times, Artvilla.com, Motherbird.com



The Arrest of Mr. Kissy Face

I kissed the woman who slices lunch meat
at King Sooper's
She shoved smoked turkey at me
leaned away
and called: Next!

I kissed my doctor
I'd been wanting to do it
since she first told me to stick out my tongue
and complemented me on its smoothness
and the elegance of my taste buds
I kissed her and she asked
On a scale of one to ten, how have you been feeling this week?
I kissed her again
Have you been seeing or hearing things that aren't really there?
Have you been feeling suicidal or homicidal?
I kissed her more deeply
really sent my tongue to a remote locale
Do you have access to weapons?

I said:
How can you ask me that
after everything we've been through?
Anyway, this is America

She called Security
Security knew me
from the days when I was a high school football star
and an amateur boxer and cage fighter
who went by the moniker Destructo
They were afraid of me
called the cops
warned them: Be sure to bring your stun guns
your billy clubs
and chemical weapons

The first cop who entered the room—
I kissed her
She yelled FREEZE!
Hands where I can see them!
Get down on your knees!

I happily complied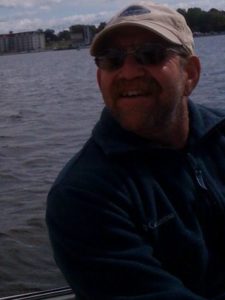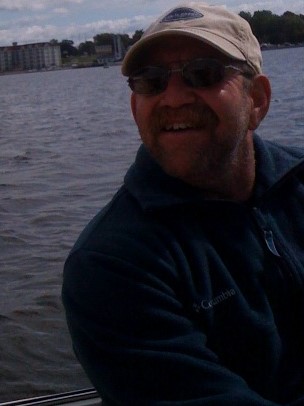 Mitchell Krockmalnik Grabois


Mitchell Krockmalnik Grabois has had over fourteen-hundred of his poems and fictions appear in literary magazines in the U.S. and abroad, including quite a few in POETRY LIFE AND TIMES. He has been nominated for numerous prizes, and was awarded the 2017 Booranga Writers' Centre (Australia) Prize for Fiction. His novel, Two-Headed Dog, based on his work as a clinical psychologist in a state hospital, is available for Kindle and Nook, or as a Print Edition . To see more of his work, google Mitchell Krockmalnik Grabois. He lives in Denver.

Robin Ouzman Hislop is Editor of Poetry Life and Times ; his publications include

All the Babble of the Souk , Cartoon Molecules and Next Arrivals, collected poems, as well as translation of Guadalupe Grande´s La llave de niebla, as Key of Mist and the recently published Tesserae , a translation of Carmen Crespo´s Teselas.

You may visit Aquillrelle.com/Author Robin Ouzman Hislop about author. See Robin performing his work Performance (University of Leeds)