(i)

Withdrawment

Campaigning without connections
is an exemplary pursuit.
To one sans options
this is senseless.
Ideas chassé on the semi-sprung
of choice. I go with inner sequences.

To be in sync with similar beats
is the right swing.
Silence draws in contagion
of concepts
some worthy of chase.
In the hush-hush I unearth handles.

(ii)

Iciness

Backer is harpy, recipient always ravenous.
Different show different setup.

Like a forsaken sloop led by Pharos
your vowels fuel a balefire to intent.

Emptiness scans more meaning than there is:
like a literary egghead evaluating belles-lettres.

Boozed up you withdraw from our bull session.
This tells me your endearments are an evasion.

On her podcast, the diva inquires of her spouse:
hex to bring back spice? His comeback: role play.

(iii)

Aberrance
 
Every ply is elbow-grease: when
even an earworm is inert, when I
wish to lam out I garner I hold no
eye-catching selfies.

Sacred they will be skewed I seldom
click any. I'm my worst ambassador.
An unlawful being is as unsmudged as
his solicitor. Close-ups soil some of us.

(iv)

Blackball

One may have envied it
had you laid out less:
your sojourns and the whole shebang.
Happiness fulfills inner chinks.
Mailing close-ups suggests other motives.
Is it an end run?
Slainte for something
more special
is a flawed premise.
Lapses are latent.
Errors are acceptable
so are fender-benders.
Manipulating emotions
for a payoff:
a thumbs down.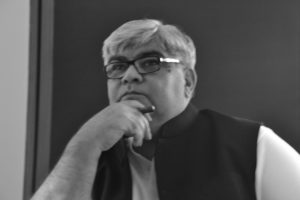 Sanjeev Sethi is published in over 25 countries. He has more than 1200 poems printed or posted in venues around the world. Wrappings in Bespoke, is Winner of Full Fat Collection Competition-Deux organized by the Hedgehog Poetry Press UK. It's his fourth book. It will be issued in 2020. He lives in Mumbai, India.
Robin Ouzman Hislop is Editor of Poetry Life and Times ; his publications include

All the Babble of the Souk , Cartoon Molecules and Next Arrivals, collected poems, and the recently published Moon Selected Audio Textual Poems, as well as translation of Guadalupe Grande´s La llave de niebla, as Key of Mist and the recently published Tesserae , a translation of Carmen Crespo´s Teselas.

You may visit Aquillrelle.com/Author Robin Ouzman Hislop about author. See Robin performing his work Performance (University of Leeds)