Excerpt from
Life and Opinions of Doctor BOP

A poem is a posit, an assertion, an act,
and in action we forget fear: respite
in creation, the maker takes a stand, in making,
but is it a stand no better than gimmick-makers make?
Well, poetry possesses the virtue of being a record,
at least, and you can date a poem, if you wish,
thus giving it the merit of a worldly fact
contained in a system of time, which, admittedly,
is a system which is perhaps pseudo-fact itself,
or will become so as matter completes its withdrawal
upon itself to revisit its beginnings in a black hole in space;
and yet, until then, something like a fact,
a fact in the sense that Sherlock Holmes is almost real
and lives in Baker Street in a fictional series
in a real world that may exist only in a dream
that is being dreamed elsewhere, perhaps—dare I say—
by Yahweh; and so poetry becomes an actual little stab
and, poets hope, rip in the black sheet
that covers the deserted, haunted mansion.


Reviewed at:

Amazon.co.uk Life and Opinions of Doctor BOP the Burnt-Out-Prof and Other Poems . See also Amazon.com

Amazon.co.uk Emanations from the Penumbra Poems EM Schorb See also: Amazon.com

Review of
Life and Opinions of Doctor BOP
by
Robin Ouzman Hislop (Editor of PLT)


Many poets often turn to playwrites, more so than the other way about, and undoubtedly, imo, EM Schorb's early background in theater has led to his latest theme in poetics "Life and Opinions of Doctor BOP ( the Burnt – Out – Prof and other Poems)". In fact, it seems to me, the entire text hovers between sketches, vignettes, and biographic autobiographical narration in the first person. As a European, but one who has followed, as well, with keen interest North Amercan academia in poetics. As much as philosophy, related to cosomology and evolutionary concerns in the new sciences. It comes as an edifying experience to be introduced to the home grown frantics of North American Campus life, or insomuch, the affect it has had on our character in question, Doctor BOP. Actually, in the reading of the first part of this three part volume, a practically epic poem consisting of some seventeen pages, I was strangely reminded of the later short story writings of JD Salinger's depiction of University life as an undergraduate English lecturer. He was in fact, as he describes himself, a rather reclusive English lecturer. And one of his passages springs vividly to mind, as he mentions in a more or less autobiographical narration, how as a now muchly graying and aging professor, he hastily makes himself scarce, the moment a group or anything like of under 40's looms on his horizon, (on the Campus). A far cry from the days of Catcher in the Rye, perhaps we might encounter our Doctor BOP, as Schorb portrays him, as having travelled a somewhat similar way, perhaps a universal way of all burnt-out-profs. At least for the birth of our Doctor BOP, as he emerges from the Yiddish community, where due to a series of social phenomena peculiar to North American modern history, he finds himself born into the world of academia at midriff with his family's origin, social background and status. Here Schorb brings his own background knowledge of Yiddish custom and vocabulary into full play in all its richness, in the first part of the central theme to the work. It is but one of the literary treats he devises. The whole text is replete with a classical apotheosis, religious epitomes, literary analogues and philosophical allusions, all of which abound in the head of Doctor BOP, as he makes his final but defiant bow before the world. The poems obviously are tragico/comico, there is satire, irony, bitterness, humour and kindness blended together with eruditeness. The text is littered with phrases in Latin, Greek, Yiddish, Spanish, we even have augenblick (in the blink of an eye, or in the moment) for Hamlet in German, and of course, Orator fit, poeta nascitur, poeta nascitur, non fit. (A speaker is made, a poet is born, not made). According to Doctor BOP, who quotes extensively from bibliographies of writers past and present and salutes us in the final part of the first part with vaya con Dios, my Darlings. Doctor BOP makes a delightful read, which the two latter parts of this small volume only serve to embed, and is well worth the buy, if only to raise the dust from our minds to reminisce over our studious years and the host of miscellenious trivia that is the heritage of our race in all its travail – a poor player who struts and frets his hour upon the stage and then is heard no more – to coin yet another allusion.



Biography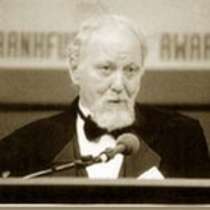 E. M. Schorb attended New York University, where he fell in with a group of actors and became a professional actor. During this time, he attended several top-ranking drama schools, which led to industrial films and eventually into sales and business. He has remained in business on and off ever since, but started writing poetry when he was a teenager and has never stopped. His collection, Time and Fevers, was a 2007 recipient of an Eric Hoffer Award for Excellence in Independent Publishing and also won the "Writer's Digest" Award for Self-Published Books in Poetry. An earlier collection, Murderer's Day, was awarded the Verna Emery Poetry Prize and published by Purdue University Press. Other collections include Reflections in a Doubtful I, The Ideologues, The Journey, Manhattan Spleen: Prose Poems, 50 Poems, and The Poor Boy and Other Poems.

Schorb's work has appeared widely in such journals as The Yale Review, The Southern Review, The Virginia Quarterly Review, The Chicago Review, The Sewanee Review, The American Scholar, and The Hudson Review.

At the Frankfurt Book Fair in 2000, his novel, Paradise Square, was the winner of the Grand Prize for fiction from the International eBook Award Foundation, and later, A Portable Chaos won the Eric Hoffer Award for Fiction in 2004.

Schorb has received fellowships from the Provincetown Fine Arts Work Center and the North Carolina Arts Council; grants from the Ludwig Vogelstein Foundation, the Carnegie Fund, Robert Rauschenberg & Change, Inc. (for drawings), and The Dramatists Guild, among others. He is a member of the Academy of American Poets, and the Poetry Society of America.

PRIZE-WINNING BOOKS
BY E.M. SCHORB
Books available at Amazon.com
_______________________________________

Dates and Dreams, Writer's Digest International Self-
Published Book Award for Poetry, First Prize

Paradise Square, International eBook Award
Foundation, Grand Prize, Fiction, Frankfurt Book Fair

A Portable Chaos, The Eric Hoffer Award for Fiction,
First Prize

Murderer's Day, Verna Emery Poetry Prize, Purdue
University Press

Time and Fevers, The Eric Hoffer Award for Poetry
and Writer's Digest International Self-Published Book
Award for Poetry, each First Prize





Robin Ouzman Hislop is Editor of Poetry Life and Times his publications include All the Babble of the Souk and Cartoon Molecules collected poems and Key of Mist the recently published Tesserae translations from Spanish poets Guadalupe Grande and Carmen Crespo visit Aquillrelle.com/Author Robin Ouzman Hislop about author. See Robin performing his work Performance (University of Leeds) and his latest Collected Poems Volume at Next-Arrivals