I am Deaf.
My fingers speak.

A coiffed paintbrush in my grasp,
my voice streaks turquoise and magenta
across a parched canvas.
Vowels coo through thirsty linen.

Click-clacking keys with my mother tongue,
I chew hard consonants
and spit them out.
Sour, a scathing sonnet can be at dusk.

Fingertips pave slick exclamations,
punctuated by nails sinking low into clamminess.
I sculpt hyperboles.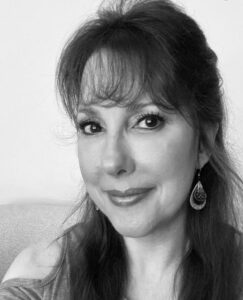 Bio:

Kelly Sargent is an author and artist whose works, including a Best of the Net nominee, have appeared in more than forty literary publications. A poetry chapbook entitled Seeing Voices: Poetry in Motion is forthcoming (Kelsay Books, 2022). A book of modern haiku entitled Lilacs & Teacups is also forthcoming, and a haiku recently recognized in the international Golden Haiku contest is on display in Washington, D.C. She serves as the creative nonfiction and an assistant nonfiction editor for two literary journals. She also reviews for an organization whose mission is to make visible the artistic expression of sexual violence survivors.











Robin Ouzman Hislop is Editor of Poetry Life and Times at Artvilla.com ; You may visit
Aquillrelle.com/Author Robin Ouzman Hislop about author & https://poetrylifeandtimes.com
See Robin performing his work Performance (University of Leeds)