Symphony of the City

Discordant orchestra
rent by untuned instruments,
the underlying hum of engines
sound the theme of endless din.
The clack of workmen moving pipes,
the bumpthump of delivery trucks,
the unrythmic thud of hammer,
the voices of children
cavorting in the playground
serenade the senses,
varied sensual sounds
interrupted by crash and bang,
handymen, repair crews,
horn-blowing motorists
aspiring to be soloists,
daytime throb of labor.
Nighttime crack of gunfire,
shrieks and howls
of citizens in torment
under constant assault,
reveal the melody
of your anguished composition.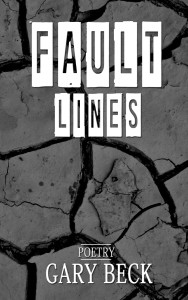 Fault Lines is a poetry collection that examines the disconnect, the unchallenged chaos, and the possible downfall of humanity.

'Thoughtful, densely rich poems.' – Archers Crown Magazine
'Excellent, chilling, sobering. Great work.' – Six Sentences Magazine
One of the poems was a Pushcart Prize nominee by Nazar Look Magazine

Fault Lines.Gary Beck. Amazon.Com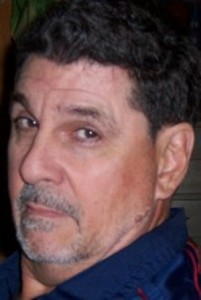 Facebook.com. @Author Gary Beck
Review of Fault Lines by Kindle Book Review Team member

Gary Beck has spent most of his adult life as a theater director, and as an art dealer when he couldn't make a living in theater. He has 11 published chapbooks and 3 more accepted for publication. His poetry collections include: Days of Destruction (Skive Press), Expectations (Rogue Scholars Press). Dawn in Cities, Assault on Nature, Songs of a Clerk, Civilized Ways, Displays, Perceptions & Fault Lines (Winter Goose Publishing). Tremors, Perturbations, Rude Awakenings and The Remission of Order will be published by Winter Goose Publishing. Conditioned Response (Nazar Look). Resonance (Dreaming Big Publications). His novels include: Extreme Change (Cogwheel Press), Flawed Connections (Black Rose Writing) and Call to Valor (Gnome on Pigs Productions). Sudden Conflicts will be published by Lillicat Publishers and State of Rage by Rainy Day Reads Publishing. His short story collection, A Glimpse of Youth (Sweatshoppe Publications). Now I Accuse and other stories will be published by Winter Goose Publishing. His original plays and translations of Moliere, Aristophanes and Sophocles have been produced Off Broadway. His poetry, fiction and essays have appeared in hundreds of literary magazines. He currently lives in New York City.


www.facebook.com/PoetryLifeTimes
www.facebook.com/Artvilla.com
robin@artvilla.com
editor@artvilla.com

Key of Mist. Guadalupe Grande.Translated.Amparo Arróspide.Robin Ouzman Hislop

goodreads.com/author/show/Robin Ouzman Hislop
http://www.aquillrelle.com/authorrobin.htm
http://www.amazon.com. All the Babble of the Souk. Robin Ouzman Hislop
www.lulu.com. All the Babble of the Souk. Robin Ouzman Hislop
https://www.amazon.com/author/robinouzmanhislop
http://www.innerchildpress.com/robin-ouzman-hislop.All the Babble of the Souk