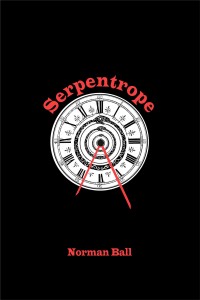 ISBN-10: 0615900798 ISBN-13: 978-0615900797

Unique and highly imaginative, Norman Ball's poetry is also frequently apocalyptic. Drawing on Jungian archetypes, his poetry continually circles back on particular symbols as it contextualizes everyday dilemmas while formulating windows into the broader world of the numinous. Spellbinding.
—Jeff Holt, Poet, The Harvest.

A prolific songwriter, literary essayist, political commentator and playwright, here comes Ball the poet refracting, at his best, Auden's 'ironic points of light'…as for that patented Ball humor does it traverse genres? I'm pleased to report it more than survives the stanza.
—Douglas Milton, Editor, Anthony Burgess International Journal

The price we have paid for being over-intellectualized by the Modernist movement is somewhat allayed by the formal poetry that predominates in this collection; thank goodness there are poets like Mr. Ball helping to recover the magical in the most important art form humankind has striven to perfect.
—Patrick Quinn, President, Robert Graves Society

Surprises abound in this marvelous collection of poetry. We find depth, wit and astute observation all wrapped up in classical metrics made profoundly fresh.
—Rowena Silver, Co-Editor, Epicenter magazine

Norman Ball goes where few have ever gone before—into the largely unexplored realms of poetic financial satire. Yes Virginia, there is such a thing. And he brings back a great many pithy and humorous treasures for readers from his travels there.
—Michael Silverstein, The Wall Street Poet

Norman Ball's ambitious poetry turns on wordplay—for wit, for sonic joy, and for serious surprises. Both his formal and free verse thrive in the territory of e.e. cummings, where he takes on challenges too daunting for most contemporary poets. —A. M. Juster, Poet, The Satires of Horace

Serpentrope is a small volume of collected poems by Norman Ball, written almost all in formal and classical metrics and for the most part in sonnet form. In an article at the back titled Ouroboros: Why Now? the author cites it as a trope for an emergent archetype of the millennium, – as the turning of an age, our time now is critical. The poems are given a contemporary context, often in current affairs of the last decade in the USA. The style is light, dexterous and pithy, many times coloured by a dark humour akin to the sinister and characterised by a deft turning of phrase. This appears acutely in the sonnets and their final couplets, where it is as if it's the maw of Ouroborus itself swallowing its own tail. – Editor Poetry Life & Times Robin Ouzman Hislop


TILTING PONDS

The marriage of the swans has been annulled
with an absence of ceremony, she lies graceless and stiff,
a brick by her crushed skull;
an orange meteor hurled by a petulant boy-Zeus.

I know him as he runs back to his empty motive,
this orphan of unattended grief,
desperate for a mother's dead reflection.
A universe of dying nest is all the nurture he allows.
Now too, the widower is beside himself
attended by the sag of his reflection,
The banks salve the water's edge.
My bread of solace floats untouched.
There is only one to feed now.
But he leans away without appetite.
The world lies wet to boys and swans
and the mirrored edge of endless tilting ponds.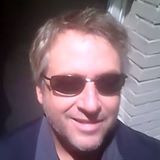 NORMAN BALL (BA Political Science/Econ, Washington & Lee University; MBA, George Washington University) is a well-travelled Scots-American businessman, author and poet whose essays have appeared in Counterpunch, The Western Muslim and elsewhere. His new book "Between River and Rock: How I Resolved Television in Six Easy Payments" is available here. Two essay collections, "How Can We Make Your Power More Comfortable?" and "The Frantic Force" are spoken of here and here. His recent collection of poetry "Serpentrope" is published from White Violet Press. He can be reached at [email protected].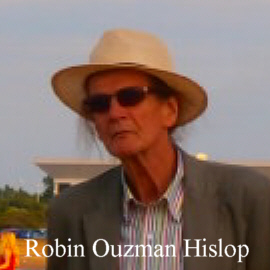 Robin Ouzman Hislop (UK) Co-editor of the 12 year running on line monthly poetry journal Poetry Life and Times. He has made many appearances over the last years in the quarterly journals Canadian Zen Haiku, including In the Spotlight Winter 2010; Sonnetto Poesia. Previously published in international magazines, recent publications include Voices without Borders Volume 1 (USA), Cold Mountain Review, Appalachian University N Carolina, The Poetic Bond Series, available at http://www.thepoeticbond.com a recently published Anthology of Sonnets: Phoenix Rise from the Ashes. He has recently completed a volume of poetry All the Babble of the Souk.


www.facebook.com/PoetryLifeTimes
www.facebook.com/Artvilla.com
[email protected]
[email protected]


http://www.aquillrelle.com/authorrobin.htm
http://www.amazon.com. All the Babble of the Souk. Robin Ouzman Hislop
www.lulu.com. All the Babble of the Souk. Robin Ouzman Hislop