A man wakes up,
climbs out of bed and
brushes his teeth.
He sees his face
in the mirror,
but in his mind
he's already out there
stuck in morning traffic.

And while he sits
in the driver's seat
and stares
at the taillights
ahead of him
on the freeway,
he's already at the office.

And all day at the office,
as he squints into the glare
of his computer screen,
and glances at the clock,
while his fingers
tap at the keyboard,
he's home on the couch,
television aglow,
glass of scotch in his hand.

Get through the day,
numb, forget,
and repeat.

There's time yet,
for the real life
to begin…
maybe tomorrow.

Years,
whole lives
flow by
on rivers
of tomorrows.

Death comes for him
with a shrug and a sigh,
like a cat burglar
who got a bad tip
about a house
and was expecting
much,
much more.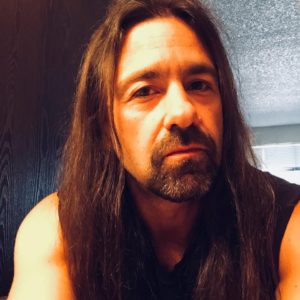 Brian Rihlmann was born in NJ, and currently lives in Reno, NV. He writes mostly semi autobiographical, confessional free verse. Folk poetry…for folks. He has been published in Constellate Magazine, Poppy Road Review, Cajun Mutt Press, The Rye Whiskey Review and has an upcoming piece in The American Journal Of Poetry






Robin Ouzman Hislop is Editor of Poetry Life and Times ; his publications include

All the Babble of the Souk , Cartoon Molecules and Next Arrivals, collected poems, as well as translation of Guadalupe Grande´s La llave de niebla, as Key of Mist and the recently published Tesserae , a translation of Carmen Crespo´s Teselas.

You may visit Aquillrelle.com/Author Robin Ouzman Hislop about author. See Robin performing his work Performance (University of Leeds)