(after the painting by Willem de Kooning)
It is his whose name
was writ in the calligraphy
of swirling, arching waves
without the eyes and ears
spurs and tails
of word or sound
in human alphabets
where no one heard him speak
the language of the sea
his sermon on the mount
of turbulence
whose name is lost—
he proclaimed dominion
over tide and time
then sank alone into a sea
of disregard.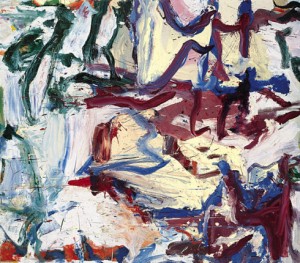 Biography: Nominated for the Pushcart Prize and Best of the Net, Neil Ellman writes from New Jersey. More than 850 of his poems, many of which are ekphrastic and written in response to works of modern and contemporary art, appear in print and online journals, anthologies and chapbooks throughout the world. His first full-length collection is Parallels: Selected Ekphrastic Poetry, 2009-2012 (Omphaloskeptic Press).
***
editor@artvilla.com
robin@artvilla.com
www.facebook.com/PoetryLifeTimes
www.facebook.com/Artvilla.com