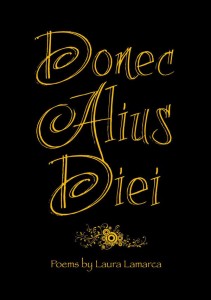 Audioboo / Sections of Seam by Laura Lamarca.
She could remember those 8pm skies,
that slumbered with a tamarind tinge
and the rustling of rainfall
as it slid inside her pain.
Their expressions etched themselves
on musical scores, that they wept
on blank-paper pages and
candle-smoked hopes that she'd kept.
They were a lighter shade of lust,
following fantasies of a deeper thirst,
that went just like water
through the skin of their sighs…
but they'd blown baby kisses
through betrayal's fresh scent,
while forever crawled inside cavities–
yet neither chose to repent.
They'd risen through varying odours
of oregano's subtle hues,
whilst his roaming tabletops had turned
on red buses and lying dreams
and the screams of her silence
settled, to give her second sight…
when thoughts wandered to Her–
the queen of his night.
Envy engraved itself into her palms
shivering sorrow through shared regrets,
while her self-worthiness withered
to such a saddened state.
Yet fate flexed her fingers
within forgiveness' flame,
whilst the need of their connection
plays a dangerous game.
She's mistress of her own heart,
yet lets him breathe through her veins–
like TV addiction
and many smudges of soft.
She adores him…yet holds back
because she's taught herself of
the fear of deceit's discovery
and his inability to love.
***
About The Author
Laura Lamarca is a 39 year old widowed mother of three teenagers originally hailing from the northern county of Lancashire, but now residing on the South coast of England.


Laura is a professional poet and author of three books of poetry and one Chapbook to date, the latest book was released in December 2011 by GJBPublishing.co.uk titled "Donec Alius Diei".






Laura is also the creator of 18 globally recognized forms of formal poetry, these include "The Licentia Rhyme Form", the "La`Tuin" and the L`Arora" forms. She has also recently created 3 more forms…these are the "Jordec Verse", "La Dan Form" and a collaborated and highly technical form with Poet Jem Farmer titled the "LaJemme".



In her spare time, she teaches the art of expression through the written word to pupils all over the world at no cost to them. She also writes hugely for charity and actively supports charities that raise awareness for cancer, third world plight, dolphins and gun and knife crime.
 
She has the belief that there is a brighter day for all, given the compassion and commitment of others…one voice can raise a thousand voices, a thousand voices can raise the whole world.  She is of the belief that ultimate truth does not exist, that everything is personal perspective and probable outcome.
***
www.facebook.com/PoetryLifeTimes
www.facebook.com/Artvilla.com
robin@artvilla.com
editor@artvilla.com