'Turbulence', an unpublished poetry collection that looks at some of the disturbing elements in this strange life: 'Behavior Pattern', 'Intrusion', 'Turmoil', 'Misconception', 'Winding Down'.

i.

Behavior Pattern

Human nature
is often contrary,
people refusing to listen,
when given instructions
even when it's life or death,
congregating socially
in the narrowest part of the sidewalk
so it's difficult to pass,
like the self-entitled
who think they're privileged
expecting preferential treatment
trapped in middle class illusion,
and do not know nor care
that most of the world
is trapped in poverty
without opportunity.


ii.

Intrusion

Springtime in the park.
Only the homeless are overdressed
wearing all their clothing,
carrying all their possessions
because they have nowhere to go
except a temporary bench,
made uncomfortable
by the suspicious stares
of the more fortunate.


iii.

Turmoil

Disasters sweep the world
causing death and debilitation.
Powerful storms
linger in memory
until prosperity
breeds forgetting.
War ravages many lands
devastating entire peoples
recovery almost impossible
without massive aid
rarely available
to most countries,
unless they have valuable assets
that make them worth saving.


iv.

Misconceptions

I heard a phrase today
I never heard before.
'Cultural appropriation'.
It referred to a theatre production
in a foreign country
where the show was canceled
because white actors
played black cotton pickers,
offending profoundly
the African-American ethos
that whites should not play blacks.
Poor white sharecroppers once picked cotton,
so its not beyond ethnic possibility.
Some people are forgetting, or do not know,
an actors job is to fool the audience
into believing he/she is the character.
An actor should play roles
according to his/her skills and talent.
We wouldn't want a good black actor
to be deprived of playing Hamlet, Ophelia,
just because they're black.


v.

Winding Down

In the nursing home
seniors come and go,
not lingering long
before the last move
to final resting place.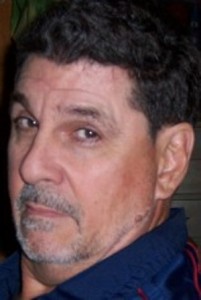 Gary Beck has spent most of his adult life as a theater director and worked as an art dealer when he couldn't earn a living in the theater. He has also been a tennis pro, a ditch digger and a salvage diver. His original plays and translations of Moliere, Aristophanes and Sophocles have been produced Off Broadway. His poetry, fiction and essays have appeared in hundreds of literary magazines and his published books include 31 poetry collections, 13 novels, 3 short story collections, 1 collection of essays and 4 books of plays. Published poetry books include: Dawn in Cities, Assault on Nature, Songs of a Clerk, Civilized Ways, Displays, Perceptions, Fault Lines, Tremors, Perturbations, Rude Awakenings, The Remission of Order, Contusions, Desperate Seeker and Learning Curve (Winter Goose Publishing). Earth Links, Too Harsh For Pastels, Severance, Redemption Value, Fractional Disorder, Disruptions and Ignition Point (Cyberwit Publishing Forthcoming: Resonance). His novels include Extreme Change (Winter Goose Publishing). State of Rage, Wavelength, Protective Agency and Obsess (Cyberwit Publishing. Forthcoming: Still Obsessed). His short story collections include: A Glimpse of Youth (Sweatshoppe Publications). Now I Accuse and other stories (Winter Goose Publishing). Dogs Don't Send Flowers and other stories (Wordcatcher Publishing). Collected Essays of Gary Beck (Cyberwit Publishing). The Big Match and other one act plays (Wordcatcher Publishing). Collected Plays of Gary Beck Volume 1 and Plays of Aristophanes translated, then directed by Gary Beck and Collected Plays of Gary Beck Volume II (Cyberwit Publishing. Forthcoming: Four Plays by Moliere translated then directed by Gary Beck). Gary lives in New York City.






Robin Ouzman Hislop is Editor of Poetry Life and Times at Artvilla.com ; You may visit Aquillrelle.com/Author Robin Ouzman Hislop about author & https://poetrylifeandtimes.com See Robin performing his work Performance (University of Leeds)