In sleep, my brain
devours all cancer-causing agents,
delivers to the world
this woman
whole and fully functional.

And yet I wake to
tubes zig-zagging out of limp arms,
liquid pumped through her body
but doing nothing for that
sad, deserted face.

The morning is
a Jesus in a white coat
failing to replicate
whatever worked with Lazarus.

Yes, there are times when dreams
have it all over religion.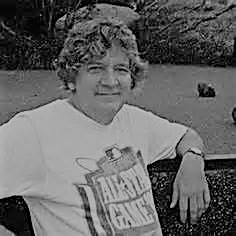 John Grey is an Australian poet, US resident. Recently published in the Homestead Review, Harpur Palate and Columbia Review with work upcoming in the Roanoke Review, the Hawaii Review and North Dakota Quarterly.





Robin Ouzman Hislop is Editor of Poetry Life and Times ; his publications include

All the Babble of the Souk , Cartoon Molecules and Next Arrivals, collected poems, as well as translation of Guadalupe Grande´s La llave de niebla, as Key of Mist and the recently published Tesserae , a translation of Carmen Crespo´s Teselas.

You may visit Aquillrelle.com/Author Robin Ouzman Hislop about author. See Robin performing his work Performance (University of Leeds)