Grief has a way of inducing tunnel-vision. When heartache hampers progress, find discipline in breathing,
openness in loving, and simple honesty in writing; human life is precious.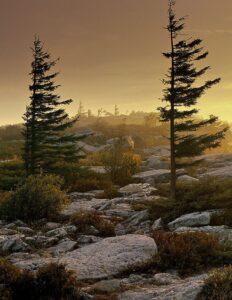 IN TIMES OF CHANGE (Tankas)

Serendipity
was involved in what happened
When I feted you
but it gave me no pleasure
losing contact with your soul
.
So I tried shaping
the shifting times to suit us,
to build a safeguard
around the soft parts of you,
those parts prone to impairment
.
But all I did failed,
the colors began fading,
the blossoms fell, and
the fictions I'd once embraced 
became a strangling hindrance
.
How does one cope with
an overwhelming sorrow,
a consuming storm,
when all you feel depletes you 
and writing is not enough
.
But there was hope, still,
(I thought) in all these struggles,
life's trying seasons 
challenging ev'ry human
willing to search the unknown
.
Now,
.
each day I press on,
eager to write something new, 
even as heartache
impedes my reaction to 
livings wild rage of echoes
.
There's a place for friends,
when forgetfulness deepens,
a place in the heart
where memories of closeness
remain strong in times of change
.
You will always be with me…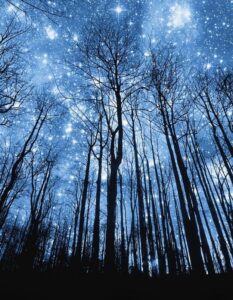 I began understanding myself (and my place in life) far better after almost destroying myself. And in the process
of fixing myself and healing, I began recognizing who I really was. Love and wisdom are the keys.

Memories (that beat like a second heart)
.
Come twilight, come mist, 
These ever-changing heavens
inspire me to purge
what suppresses loves heartlight 
and stays a healthy minds thoughts…
. 
Knowing life's mistakes      
were only a life lesson,
not a life sentence,
.
We've espoused a way,
you and I, where hope remains,
notwithstanding these
fraught thoughts churning within us,
come they shall, in time they must
yet love will still deliver us
from all that grips us deep within
and stays the hand of reason
.
Come twilight, come mist, 
this dark cerulean sky
seeks to arouse us
as the night draws us closer
in a flame of enchantment
.
To again regain  
simple sensibilities,  
notwithstanding these  
broken days that plague us yet,
come they shall, and so they must
still wisdom will deliver us
from all that plagues us deep within
and causes us to suffer
.
Some days, I relive
my hearts deafening silence,
where hard memories
dwell within what they quicken,
and beat like a second heart…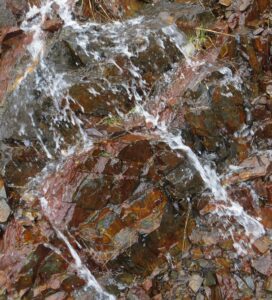 "Why…. you do not even know what will happen tomorrow. What is your life? You are a mist that appears
a little while, and then vanishes." James 4:14 NIV.

Life's Dance of Moments

'Water-man' image was taken at Lake Ellery in the Sierra Nevada 
outside the Tuolumne Meadows. Ekphrastic. 
.
Michele and I
watch, as snow pure 
streams worm down over   
the grays and reddish umbers   
of mountain granite, 
both of us 
charmed with the  
fleetingness of shapes, 
and how it streams freely
around and throughout all it
touches, and how the musicalness  
of flowing water (to our ears) embodies   
the wayward lightness of moments…. And
.
as we test various   
angles and shutter speeds 
(hoping to capture  
the magic 
of moments)  
the flow suddenly 
strengthens, and an 
odd water figure appears, 
sitting stoically staring at us shifting 
in the briefness of streaming seconds…. Then it
.
becomes clear how 
life moves in moments,
and how with each breath  
there is constant action     
in all things (visible      
and invisible) as 
nothing in creation  
ever remains motionless….
a dance of moments  
in the Creator's  
breath, in which life's
greater lessons and mysteries  
can be understood at times simply 
as the moon's reflection floating in
an old water barrel, or in the 
heavy drops that form on
leaf tips, (as fleetingly 
beautiful as a
mother's tears)  
or how in each droplet  
exist a myriad of microbes   
and soulish reflections that all
surrender to the swish and swirl 
of living's ephemerality's….
.
Life's dance of moments fades so fast
the scent of time in mem'ry's cast
reminding us of all things past,
the days pass quickly,
the night turns dark and vast,
but nothing remains… nothing lasts….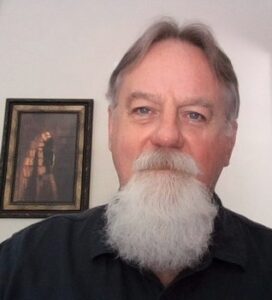 AUTHOR BIOGRAPHY – 2022
RICHARD LLOYD CEDERBERG was born in Chicago Illinois. He is the progeny of Swedish and Norwegian immigrants. Richard began his journey into the arts at the age of six. For twelve years he played classical trumpet. But when the wonderful incursion of British music invaded America, he set aside the trumpet and took up acoustic and electric guitar. Richard began writing songs and lyrics and poetry. He performed in 17 professional bands. He played clubs, halls, cabarets, and concerts in Europe, Canada, across the USA, Alaska, and even Whitehorse in the Yukon Territories. Richard's band SECRETS was one of the top four Pop-Jazz bands in San Diego for 5 years. In 1995 Richard was privileged to design and build his own Midi-centered digital Recording Studio ~ TAYLOR & GRACE ~ where he worked feverishly until 2002. During that time, he composed, and multi-track recorded, over 500 compositions. Only two CD's were compiled: WHAT LOVE HAS DONE and THE PATH. Richard retired from music in 2003….
.
Richard traveled extensively throughout the USA, British Columbia, Manitoba, Alberta, and Saskatchewan, in Canada, the Yukon Territories, Kodiak Island, Ketchikan, Juneau, Skagway, Sitka, Petersburg, and Glacier Bay, in Alaska, the Azorean Archipelagoes, and throughout Germany, Switzerland, Spain, and Holland. Richard and his wife, Michele, have been avid adventurers. They've hiked the Laguna Mountains, the Cuyamaca Mountains, the High Deserts in Southern California, the Eastern Sierra's, the Dixie National Forest, the Northern California and Southern Oregon coastlines, and the "Four Corners" region of the United States.
.
RICHARD'S POETRY contains history, mythology, personal relationships (past and present), parlance, alliteration, metaphor, characterization, spiritual faith, eschatology, and art. He relishes the challenge of poetic stylization: Rhythmical, Poetiprose, Triolets, Syllable formats, Story-Poems, Freeform, Haiku, Tanka, Haibun, and Acrostic. Richard has been nominated twice for the Pushcart Prize.
.
PUBLISHED BOOKS by Richard L. Cederberg.
The MONUMENTAL JOURNEY SERIES is a confluence of adventure, mystery, and historical fiction. Journey on the schooner Heimdall with Dr. Gabriel Proudmore, John, Helga, Betsy, Garrett, Captain Olaf Amundsen, Rorek Amundsen, Anders (Norse) Vildarsen, and Rolf the Wolfhound…
1. A MONUMENTAL JOURNEY…
2. JOURNEY 2 – IN SEARCH OF THE FIRST TRIBE…
3. JOURNEY 3 – THE UNDERGROUND RIVER…
4. JOURNEY 4 – BEYOND UNDERSTANDING…
5. BETWEEN THE CRACKS… a spinoff from the MJ Series…
6. A NEW RACE OF HuMANS – Published 10/25/2022. A NEW RACE OF HuMANS is an eschatological drama-venture that follows the lives of Grant Callarman (the Christian), Peter Pegarian (the plagiarist conman), Haddon Hathaway (the Humanist), and Professor Wilmington Jonah (the doubting intellect) as they experience the shocking global translation of the Saints, Daniels 70th Week, and the Kingdom Age, in which all four men are predestined to meet once again.