***
Higher Education

The mathematician
is training to work
at McDonalds.
Today he is learning
how to make ice cubed.

***
Holy Dementia
a response to Mary Ruefle, "On Twilight"

As he wanders
through his creation, 
I wonder if God
picks me up 
from another fall
and says,
"I made this?"

***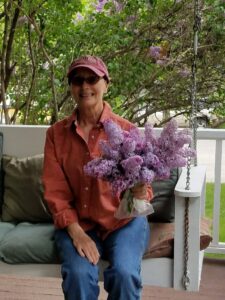 Nolcha has written all her life, starting with poop and crayons on the walls. Her poems have been published in Lothlorien Poetry Journal, The Red Lemon Review, Dark Entries, Duck Head Journal, Medusa's Kitchen and others. Her chapbook, "My Father's Ghost Hates Cats," is available on Amazon.
Robin Ouzman Hislop is Editor of Poetry Life and Times at Artvilla.com ; You may visit Aquillrelle.com/Author Robin Ouzman Hislop about author & https://poetrylifeandtimes.com See Robin performing his work Performance (University of Leeds)