'Disruptions' is an unpublished collection that examines the various interruptions to the daily struggle in this difficult life. Author's Comment.

(i)

Suspension

The days get cooler,
the nights colder,
more and more grey days.
Some say climate change.
Others say nay.
It is difficult to tell
what is or is not normal,
allowing many to ignore
the need to reduce
polluting fossil fuels.

(ii)

Relocation

Many governments
build housing for the poor
often a benefit and curse
at the same time,
since social services
rarely accompany relocation
leaving residents adrift
with insufficient resources
to cope with new conditions.

The Chinese government
has built entire cities
for several millions
uprooting them
for a new way of life
completely unprepared
for a foreign environment
confining them to hi-rises.

(iii)

Freedom State

Whether alone
in public space,
isolated in a crowd,
or solitary confinement,
we are only prisoners
when we stop thinking
about the issues
of our times.

(iv)

Primordial Response

Fear of the machine,
accentuated
by the growing loss
of fear of Nature,
except when propelled into panic
by flood, fire, hurricane,
since for urbanites
the natural world
generally seems benevolent.
Our primitive selves
require something to dread
so we select the machines
that abused so many,
replaced so many,
forgetting that men
make the machines,
operate the machines.

(v)

News Reports

The President says:
Russia didn't interfere
with our elections,
so of course it must be true.
The new E.P.A. head
is firing the scientists
who believe in climate change.
More and more men are guilty
of harassing women.
Road rage incidents
end in shootings.
A puppy in a pet shop
is stolen by a couple.
And endless amounts of sports,
all kinds for all tastes.
These tidbits just a hint
of what goes on daily
that we never hear of,
suggesting to some of us
we have no idea
what really goes on
in this complicated world.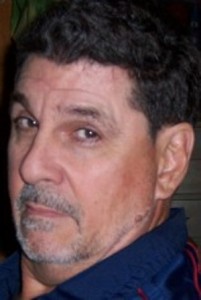 Gary Beck has spent most of his adult life as a theater director. His poetry collections include Days of Destruction (Skive Press), Expectations (Rogue Scholars Press), Dawn in Cities, Assault on Nature, Songs of a Clerk, Civilized Ways, Displays, Perceptions, Fault Lines, Tremors, Perturbations, Rude Awakenings and The Remission of Order (Winter Goose Publishing). Conditioned Response (Nazar Look), Virtual Living (Thurston Howl Publications), Blossoms of Decay, Expectations and Blunt Force (Wordcatcher Publishing). His novels include Flawed Connections (Black Rose Writing), Call to Valor and Crumbling Ramparts (Gnome on Pig Productions), Sudden Conflicts (Lillicat Publishers). Acts of Defiance (Wordcatcher Publishing). His short story collections include A Glimpse of Youth (Sweatshoppe Publications), Now I Accuse and other stories (Winter Goose Publishing) and Dogs Don't Send Flowers and other stories (Wordcatcher Publishing). The Republic of Dreams and other essays (Gnome on Pig Productions). Feast or Famine and other one act-plays will be published by Wordcatcher Publishing. His original plays and translations of Moliere, Aristophanes and Sophocles have been produced Off Broadway. His poetry, fiction and essays have appeared in hundreds of magazines. He lives in New York City.




Robin Ouzman Hislop is Editor of Poetry Life and Times ; his publications include

All the Babble of the Souk , Cartoon Molecules and Next Arrivals, collected poems, as well as translation of Guadalupe Grande´s La llave de niebla, as Key of Mist and the recently published Tesserae , a translation of Carmen Crespo´s Teselas.

You may visit Aquillrelle.com/Author Robin Ouzman Hislop about author. See Robin performing his work Performance (University of Leeds)