You call this bed your splendor; I call it my cemetery.
This pillow is my tombstone. This sheet, death's veil.

Your prick has made a ghost of me, yet glaistig I am not.
If I could sing, I might lure you and drink your blood
but voice have I none. No, Monseigneur, none.

As soon as my husband slipped the ring on my finger,
you whisked me away to your dark, mossy castle.
The fog filled my lungs and I fainted on your steed.

Open any book and you'll know how the story goes,
'The funeral follows the wedding.'

When the servant slumbering in the trundle bed
bolts up at your bellowing, we shall have a witness
to the death of my honor.

I had hoped the priest would deflower me instead.
He is soft and white like a maggot, hardly fearful.
But you are big, as big as a hairy highland coo,
so fearful and yet still so soft, still so white.

I had hoped you would've been wearing chainmail–
perhaps my silence would seem less pitiful.
Perhaps my husband could forgive me then.

Do not call me 'bonny' as I writhe beneath you.
Bone the sorrowful lass and be done, bassa.
Be done, be done, be done, be done, be done.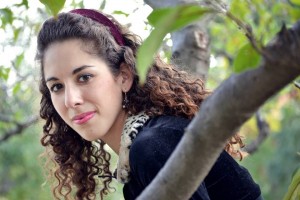 Christine Stoddard is a wordsmith and visual storyteller originally from Virginia. While an undergrad at VCUarts, she founded Quail Bell Magazine , which has been featured in Time Out New York, Volume 1 Brooklyn, and Washington Post Express. Her words and images have appeared in The New York Transit Museum, The Feminist Wire, Thought Catalog, The Poe Museum, The Brooklyn Quarterly, Bustle, Figment D.C., the Annapolis Fringe Festival, and elsewhere. Check out more of Christine's work at
WordsmithChristine.com and WorldOfChristineStoddard.com.


robin@artvilla.com
PoetryLifeTimes
Poetry Life & Times
editor@artvilla.com
www.artvilla.com
Artvilla.com