100 Thousand Poets for Change (100TPC) is a worldwide artistic movement whose aim is to raise awareness about our man-made social, political, environmental, moral and economic crises.
Artists have an especial sensitivity and language, as well as a commitment to beauty, spirituality and truth and that is why Artists can and should make a difference in bringing people together and reinforcing their solidarity, with a view on transforming society.
This book was incepted as a digital initiative supporting the 2017 100TPC events across the World that took place on 30 September 2017 concertedly with Thousands of other Artists on the whole planet, including our own reading in Leeds, held in The Chemic Tavern in Woodhouse under the auspices of Word Club.
We have included poems by generous West Yorkshire artists who wanted to contribute to our cause by responding to our invitation with poems on: Revolution, War, Streets, Business, Nations, Equality, Politicians, Conquest, Racism, Love, Europe, Nature, Death, Life, The World, The Good, the Great, the Evil. The Human and beyond.
This is the second of a series of 100TPC published by Transforming with Poetry, this time in conjunction with Word Club.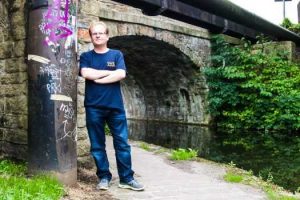 Co Editors of 100 Thousand Poets for Change (100TPC) Leeds 2017. UK


Mark Connors:
Mark Connors is a poet and novelist from Horsforth, Leeds. His debut poetry pamphlet Life is a Long is a Long Song was published by OWF Press in 2015. His first full length poetry collection, Nothing is meant to be Broken was published by Stairwell Books in 2017. Mark won the Ilkley Literature Festival Open Mic competition in both 2014 and 2015 and has received a number of prizes and commendations for his short fiction. His debut novel Stickleback was published by Armley Press in 2016 and was longlisted for The Guardian's 'Not the Booker Prize.' His second novel, Tom Tit and the Maniacs was published in 2018 by Armley Press. He runs spoken word nights for WORD CLUB in Leeds and comperes and performs regularly at Literature Festivals. He is a managing editor of the new independent publishing company, Yaffle Press, For more info visit www.markconnors.co.uk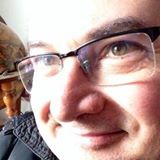 Antonio Martínez Arboleda:
Antonio (Tony Martin-Woods) started to write poetry for the public in 2012, at the age of 43, driven by his political indignation. That same year he also set in motion Poesía Indignada, an online publication of political poetry. He runs the poetry evening Transforming with Poetry at Inkwell, in Leeds, and collaborates with 100 Thousands Poets for Change. Tony is also known in the UK for his work as an academic and educator under his real-life name, Antonio Martínez Arboleda. His project of digitisation of poetry, Ártemis, compiles more than 100 high quality videos of Spanish poets and other Open Educational Resources. http://www.artemispoesia.com/ . He is the delegate in the UK of Crátera Revista de Crítica y Poesía Contemporánea , where he also publishes his work as translator from English into Spanish. He published his first volume of poetry in Spanish, Los viajes de Diosa (The Travels of Goddess), in 2015, as a response to the Great Recession, particularly in Spain. His second book, Goddess Summons The Nation, is a critique of the ideas of nation and capitalism, mainly in the British Brexit context. It incorporates voices of culprits, victims and heroes with mordacity and rhythm. It consists of 21 poems, 18 of which are originally written in English. It is available in print and kindle in Amazon and other platforms.





Robin Ouzman Hislop is Editor of Poetry Life and Times his publications include All the Babble of the Souk and Cartoon Molecules collected poems and Key of Mist the recently published Tesserae translations from Spanish poets Guadalupe Grande and Carmen Crespo visit Aquillrelle.com/Author Robin Ouzman Hislop about author. See Robin performing his work Performance (University of Leeds) and his latest Collected Poems Volume at Next-Arrivals