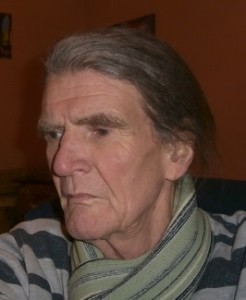 Robin Ouzman Hislop Editor of the 12 year running on line monthly poetry journal Poetry Life and Times. Poetry Life & Times (See its Wikipedia entry at Poetry Life and Times). Previously edited by Sara Russell who is now Editor of the sister paper li Poetry Lifetimes. In 2013 he joined with Dave Jackson Editor/Admin as Co Editor at Artvilla.com.
He now Edits both Facebook Pages PoetryLifeTimes and Artvilla.com as extensions of the Blog Sites at Artvilla.com.
He's been previously published in a variety of international magazines, where recent publications include Voices without Borders Volume 1 (USA), Cold Mountain Review, Appalachian University N Carolina, The Poetic Bond II & 111, available at The Poetic Bond and Phoenix Rising from the Ashes a recently published Anthology of Sonnets: Phoenix Rising from the Ashes. Submittals may be sent to robin@artvilla.com or editor@artvilla.com Please refer to our submittal guidelines at either of the sites.