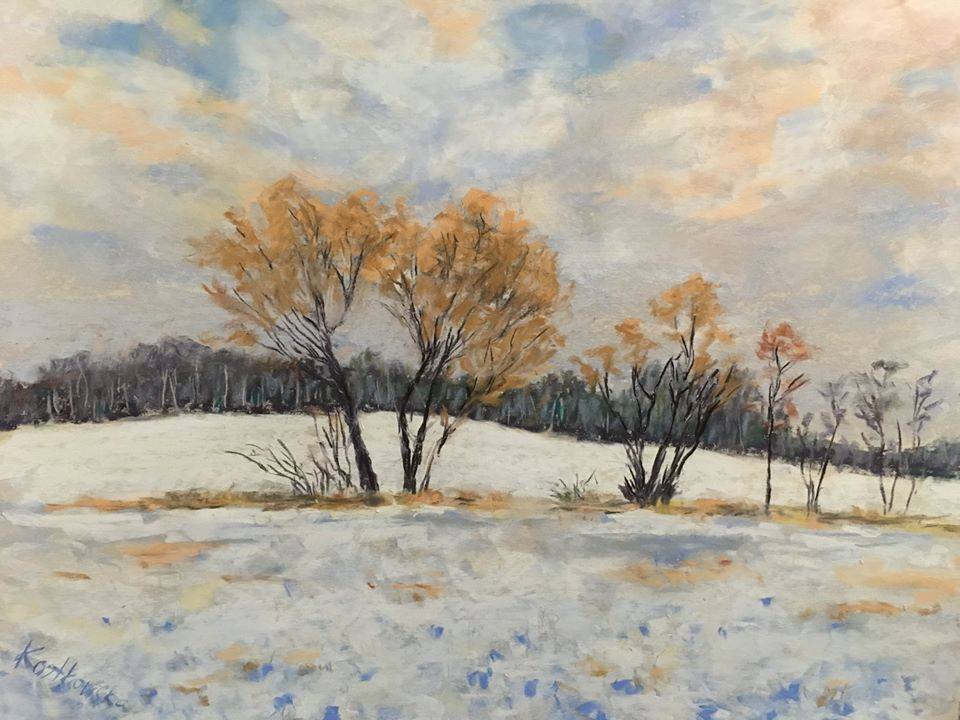 USELESS KNOWLEDGE (After Mei Yao Chen)
by George Freek
As wind rattles the branches,
and snow descends like ashes,
I make incoherent notes.
Like the freezing birds,
my life is descending from
one condition to a lower.
I was smothered by dreams
as insubstantial as smoke.
I believed some cunning god
said we'd live forever.
He lied. My wife died.
I watch a squirrel dash
from his denuded tree,
seeking food futilely
under a foot of snow.
Tears sting my eyes.
My bacon is burning.
My tea is turning cold.
I feel like a tree in a forest,
unheard, as it is falling.
IN THE GARDEN IS A MOCKINGBIRD (After Lu Yu)
by George Freek
Three evenings, with long
afternoons and a way
of forgetting words,
which, perhaps, should
never be heard.
But the thoughts, yes,
I remember those & a drink
called something pink.
At its bottom, tomorrow
stretched and curled
like a cat, toying on
a lazy afternoon.
The shades were blue,
and the roof pinged.
And when you
touched your ear-ring,
it rained. I think
the days were too long.
And there were
other people there.
Something was always wrong.
WINTER IS NOW UPON ME (After Su Tung Po)
by George Freek
The atmosphere is thick.
Things of the dark
crawl from their holes.
A dead leaf blows in the wind
like a petal from a rose.
The moon defies the sky.
But I will take no notice
of the moon. The stars
are distant mysteries.
They're as dim
as the paper lanterns
in my unkempt garden.
They hang like ornaments
in a paper tree.
They are useless.
and they light no way for me.
George Freek