Transforming with Poetry Open Word Screen Poetry Performance: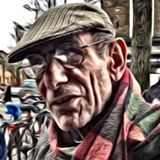 Robin Marchesi is an old friend, his lyrical poetry is featured at all three of our sites, Motherbird.com, Poetry Life & Times and Artvilla.com, together with his other poetical works put together with his own music and imagery. Below, on the small MP3 T.S. Eliot, we are pleased to introduce yet again another rendition at Artvilla.com of T.S. Eliot's Love Song of Alfred J Prufrock, this time delivered through the strains of Robin Marchesi's rich emotional voice with its biting irony and soft sentimentalism. Editor's Note. Robin Ouzman Hislop.

T.S.Eliot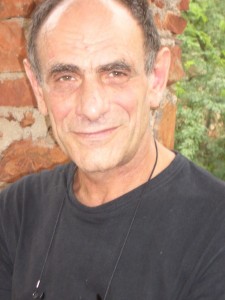 Robin Marchesi, born in 1951, began writing in his teens, much to the consternation of his mother, the sister of Eric Hobsbawm, the historian.
In 1992 Cosmic Books published his first book entitled "A B C Quest".
In 1996 March Hare Press published "Kyoto Garden" and in 1999 "My Heart is As…"
ClockTowerBooks published his Poetic Novella, "A Small Journal of Heroin Addiction", digitally, in 2000.
Charta Books published his latest work entitled "Poet of the Building Site", about his time working with Barry Flanagan the Sculptor of Hares, in association with the Irish Museum of Modern Art.
He is presently working on an upcoming novel entitled "A Story Made of Stone."

http://www.amazon.com/A-Small-Journal-Heroin-Addiction/product-reviews/0743300521

http://www.illywords.com/2011/09/down-the-rabbit-hole-a-glimpse-into-the-wonderland-of-barry-flanagan/


www.facebook.com/PoetryLifeTimes
www.facebook.com/Artvilla.com
[email protected]
[email protected]


goodreads.com/author/show/Robin Ouzman Hislop
http://www.aquillrelle.com/authorrobin.htm
http://www.amazon.com. All the Babble of the Souk. Robin Ouzman Hislop
www.lulu.com. All the Babble of the Souk. Robin Ouzman Hislop
https://www.amazon.com/author/robinouzmanhislop