Ekphrastic – composed with triolets

"It is good for a man that he bear the yoke in his youth"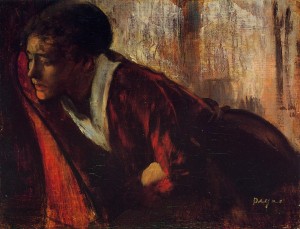 I'm not the one I used to be
Who broke the rules and pushed the bar
Who never wavered, can't you see
I'm not the one I used to be
But now since much has changed in me
I'll dream but never go too far
I'm not the one I used to be
Who broke the rules and pushed the bar


I'm not someone of naïve quest
Espousing all that's given me
Nurturing all my hearts unrest
I'm not someone of naïve quest
But if I've not somehow possessed
The art of sweet simplicity
I'm not someone of naïve quest
Espousing all that's given me


I'm not the one I used to see
In stirring flames and mountain streams
Artless on a raging sea
I'm not the one I used to see
But if I've struggled just to be
A somber shawl of unsung dreams
I'm not the one I used to see
In stirring flames and mountain streams


I've become withdrawn with age
Beguiled with simple fare
Inspired more to disengage
I've become withdrawn with age
Nevermore to war and rage
Against this life unfair
I've become withdrawn with age
Beguiled with simple fare


richard lloyd cederberg 2015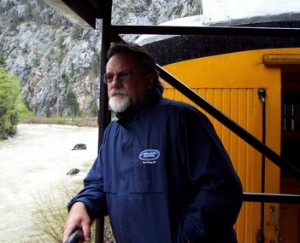 August 2007 Richard was nominated for a 2008 PUSHCART PRIZE. Richard was awarded 2007 BEST NEW FICTION at CST for his first three novels and also 2006 WRITER OF THE YEAR @thewritingforum.net … Richard has been a featured Poet on Poetry Life and Times Aug/Sept 2008, Jan 2013, Aug 2013, and Oct 2013 and has been published in varied anthologies, compendiums, and e-zines. Richard's literary work is currently in over 35,000 data bases and outlets. Richard's novels include: A Monumental Journey… In Search of the First Tribe… The Underground River… Beyond Understanding. A new novel, Between the Cracks, was completed March 2014 and will be available summer 2014.

Richard has been privileged to travel extensively throughout the USA, the provinces of British Columbia, Manitoba, Alberta, and Saskatchewan in Canada, the Yukon Territories, Kodiak Island, Ketchikan, Juneau, Skagway, Sitka, Petersburg, Glacier Bay, in Alaska, the Azorean Archipelagoes, and throughout Germany, Switzerland, Spain, and Holland… Richard and his wife, Michele, have been avid adventurers and, when time permits, still enjoy exploring the Laguna Mountains, the Cuyamaca Mountains, the High Deserts in Southern California, the Eastern Sierra's, the Dixie National Forest, the Northern California and Southern Oregon coastlines, and the "Four Corners" region of the United States.

Richard designed, constructed, and operated a MIDI Digital Recording Studio – TAYLOR and GRACE – from 1995 – 2002. For seven years he diligently fulfilled his own musical visions and those of others. Richard personally composed, and multi-track recorded, over 500 compositions during this time and has two completed CD's to his personal credit: WHAT LOVE HAS DONE and THE PATH. Both albums were mixed and mastered by Steve Wetherbee, founder of Golden Track Studios in San Diego, California.

Richard retired from music after performing professionally for fifteen years and seven years of recording studio explorations. He works, now, at one of San Diego's premier historical sites, as a Superintendent. Richard is also a carpenter and a collector of classic books, and books long out of print.

www.facebook.com/PoetryLifeTimes
www.facebook.com/Artvilla.com