Alone is not a state, it is a place
With walls unseen and locks on every door,
A barren land devoid of any grace
Where nothing seems to matter anymore.
No music plays, the silence shouts aloud,
The only voice that answers in the void,
A shrill reminder of the cursèd shroud
That wraps you in its sorrow unalloyed.
And knowing there is beauty to be found
If only one could somehow make escape
Makes all the worse the desolate surround
That try as might one never can reshape.
Condemned, but why? I know not for what sin,
I'm always on the outside looking in.


© 2014 RC deWinter ~ All Rights Reserved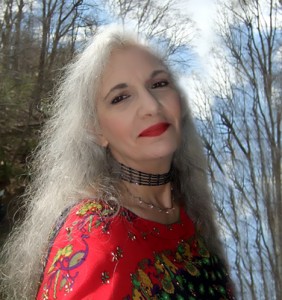 RC deWinter is a photographer, digital artist, poet, essayist and singer-songwriter currently living and working in Haddam, Connecticut. She has been shooting photos for over 25 years, using both traditional and digital SLR equipment. Her digital work is created using a variety of software and includes oil paintings, watercolor sketches and drawings.

Her poetry has appeared in print, notably in the New York Times, chosen for publication in the New York City in 17 Syllables haiku competition, Uno: A Poetry Anthology, Pink Panther Magazine, Arts Creation Magazine, The Sun Magazine, 2River View, Poetry Nook, Garden Tripod and The American Muse as well as in many online publications.

In addition to her personal online portfolios, Ms. deWinter's art is exhibited on of several internet-based showcases, including Saatchi Online, ARTbracket, The Art for Cancer Gallery, Copperflame Gallery, b-uncut and Artists, Writers and Photographers in the Raw. ABC has licensed several of her paintings to be used as set decor on the television series Desperate Housewives.

Ms. deWinter is honored to be the first digital artist invited to exhibit her work at an October 2011 solo show the Arts of Tolland Gallery in Tolland, Connecticut.



www.facebook.com/PoetryLifeTimes