It might be dirty, bloody and wounded,
but at least its honest
at the end of the day
after working in the graveyard
to bury all the bones
that the others so quickly forget.


It might be scarred, numb and broken,
but at least it sleeps soundly
for a few hours after midnight
once the dirt is piled back
atop the six foot hole
that the worms will soon be swarming.


It might never have a lover,
it might never smile at a sunset,
it might never taste of passion,
but at least it gets the job done
no matter the conditions,
doing what no one else is willing,
it's only reward the ash and dust.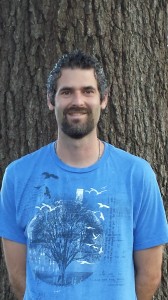 Scott Thomas Outlar lives a simple life in the suburbs, spending the days flowing and fluxing with the tide of the Tao River, marveling at the intricacies of life's existential nature, and writing prose-fusion poetry dedicated to the Phoenix Generation. His words have appeared recently in venues such as Siren, Section 8, Midnight Lane Boutique, Dead Snakes, Mad Swirl, and Dissident Voice. His debut chapbook "A Black Wave Cometh" is forthcoming from Dink Press. More of Scott's writing can be found at 17numa.wordpress.com.


robin@artvilla.com
PoetryLifeTimes
Poetry Life & Times
editor@artvilla.com
www.artvilla.com
Artvilla.com