Pools of Longing: July 9th, 03:11am. Editor's note, I believe the Lockdown on swimming pools in UK, has temporarily been lifted & it is now possible to book in advance a time slot, however, the way things are going on there at present, it's anybody's guess how long it will last


That it might come back to me, that sweet sensation,
When i would reach out my arms across the cool light blue ripples
and push off from the side.

Then would i glide
out across the water, as a white crane glides across the sunset,
as a white cloud hurries brightly on a warm southerly breeze.

There are trees
when I go walking; butterflies and wild flowers too. They seem
comfort enough for a short time, in parklands and along the lanes.

There are trains
I may never ride on, there are buses I am still rethinking,
There is time enough for drinking in the the cafes and the bars;

But oh my stars,
what would I give to go back swimming,
gliding weightless once again, free as the birds that skim the sky.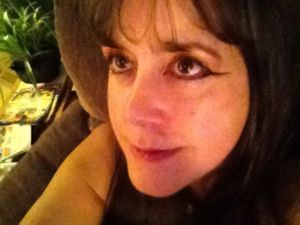 Sara Louise Russell, aka PinkyAndrexa, is a UK poet and poetry ezine editor, specialising particularly in sonnets, lyric-style poetry and occasionally writing in more modern styles. She founded Poetry Life & Times and edited it from 1998 to 2006, when she handed it over to Robin Ouzman Hislop and Amparo Arrospide; Robin now runs it as Editor from Poetry Life & Times at this site. Her poems and sonnets have been published in many paper and online publications including Sonnetto Poesia, Mindful of Poetry and Autumn Leaves a monthly Poetry ezine from the late Sondra Ball. Her sonnets also currently appear in the recently published anthology of sonnets Phoenix Rising from the Ashes. She is also one of the first poets ever to be published on multimedia CD ROMs, published by Kedco Studios Inc.; the first one being "Pinky's Little Book of Shadows", which was featured by the UK's national newspaper The Mirror, in October 1999. (Picture link for Mirror article) Angel Fire


Robin Ouzman Hislop is Editor of Poetry Life and Times at Artvilla.com ; his publications include

All the Babble of the Souk , Cartoon Molecules, Next Arrivals and Moon Selected Audio Textual Poems, collected poems, as well as translation of Guadalupe Grande´s La llave de niebla, as Key of Mist and the recently published Tesserae , a translation of Carmen Crespo´s Teselas.

You may visit Aquillrelle.com/Author Robin Ouzman Hislop about author. See Robin performing his work Performance (University of Leeds)