Reflecting on Chapter 43 of
Paramanhanza Yogananda's
Autobiography of a Yogi.


When these old lungs have finally heaved their last,
what happens to their animating soul?
The body's struggles — character — have passed
and all that's left is bone grit in a bowl.
What then? Do Hindi yogi sages troll,
by way of meditation, cosmic truth?
Is Yogananda's Yukteswar our sleuth?

Sri Yukteswar said every soul is dressed
in three bodies — a nesting Russian Doll!
Once soul's released from Flesh & Bone, it's pressed
to fill an Astral body. (They'll enthrall
us — mental telepathy's shared with all!)
Inside the Astral lies the Casual body.
It's realm? Ideas! Souls — Illuminati . . . ?

Given: My salty blood's the salt of seas.
My six bucks worth of minerals are theirs too.
When tide's outbound and there's an off-shore breeze
I'll trust my children, with little to-do,
to pour my ashes and my point of view
into retreating surf — returning earth
to Earth — and me, at last, to Astral Mirth?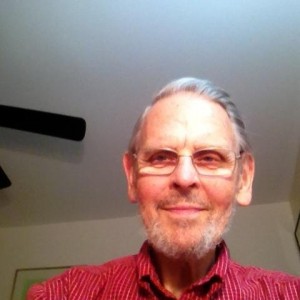 Leland Jamieson lives and writes in Monroe Township, New Jersey, USA. His three collections of poetry — 21ST CENTURY BREAD (2007), IN VITRO (2009), and SOONER (2014) — plus a handbook for self-taught poets-to-be and teachers-to-be, HOW TO RHYME YOUR WAY TO 'METAPHOR POEMS' (2012), can be found, with texts and video readings, at www.jamiesonspoetry.com. where you can also check out his latest book there, Sooner: A Crown of Sonnets & New Post-9/11 Poems.


[email protected]
[email protected]
www.facebook.com/PoetryLifeTimes
www.facebook.com/Artvilla.com