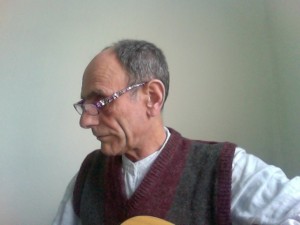 My eyes have eaten the Morna Valley in a feast of sight.
The sweet pine and thyme scented airs fresh from the seas
have reached my nicotine stained lungs.

I have stood privileged to hear flocks of birds chattering in shrubbery
or to watch a falcon riding the swirls of wind before diving,
like a panther, for its prey.

I have witnessed the vast skies of night that dwarf humanity with constellations,
solar systems, planets, moons and universes.

I have sensed shadows stalking my footsteps; felt the pull of lunar tides,
on my own tides, as fascinated; I've watched its penumbras and changes,
its cycles, in our petty breaths.

I have held cloud-induced commentaries with God and in the vast silences of my daily time;
I have spoken to the dead, lulled by their camaraderie, comforted by their presence.

No doubt, peaky and press-ganged, at some future date,
wandering down Ladbroke Grove in London, I might remember this intelligence,
amongst my city-influenced companions.

My heart breaks
'Mi corazon rompa'
For you,

Ibiza,

The nearest place I found
To home…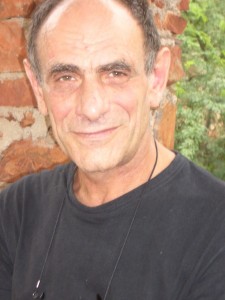 Robin Marchesi, born in 1951, began writing in his teens, much to the consternation of his mother, the sister of Eric Hobsbawm, the historian.
In 1992 Cosmic Books published his first book entitled "A B C Quest".
In 1996 March Hare Press published "Kyoto Garden" and in 1999 "My Heart is As…"
ClockTowerBooks published his Poetic Novella, "A Small Journal of Heroin Addiction", digitally, in 2000.
Charta Books published his latest work entitled "Poet of the Building Site", about his time working with Barry Flanagan the Sculptor of Hares, in association with the Irish Museum of Modern Art.
He is presently working on an upcoming novel entitled "A Story Made of Stone."
http://www.amazon.com/A-Small-Journal-Heroin-Addiction/product-reviews/0743300521
http://www.illywords.com/2011/09/down-the-rabbit-hole-a-glimpse-into-the-wonderland-of-barry-flanagan/


robin@artvilla.com
www.facebook.com/PoetryLifeTimes