We sat at the bar
sucking back beers
in that smoky roadhouse,
and you went on about it,
and finally said,
"I mean, where is he?
Where did he go?"

Your father, gone,
three months ago
in a freak accident,
his pickup winding up
on its roof in a ditch
for no apparent reason.

You looked at me,
and my lame answer
limped out,
"I believe that
when you're gone,
you're gone."

Spoken like a good
and faithful atheist.
My truth telling
a matter of principle.

You stared at me, nodding
and biting your quivering lip,
Adam's apple working
as you tried swallowing
the bitter fruit
of my honesty.

I saw it, and quickly said,
"But what the hell do I know?"

And some years later,
I remember you
angrily saying
that when we die
we just rot in the ground,
and I winced
at how you spit
those words out,
and wished I'd lied
way back then.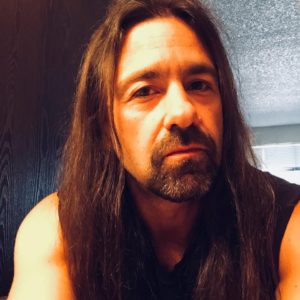 Brian Rihlmann was born in NJ, and currently lives in Reno, NV. He writes mostly semi autobiographical, confessional free verse. Folk poetry…for folks. He has been published in Constellate Magazine, Poppy Road Review, Cajun Mutt Press, The Rye Whiskey Review and has an upcoming piece in The American Journal Of Poetry




Robin Ouzman Hislop is Editor of Poetry Life and Times ; his publications include

All the Babble of the Souk , Cartoon Molecules and Next Arrivals, collected poems, as well as translation of Guadalupe Grande´s La llave de niebla, as Key of Mist and the recently published Tesserae , a translation of Carmen Crespo´s Teselas.

You may visit Aquillrelle.com/Author Robin Ouzman Hislop about author. See Robin performing his work Performance (University of Leeds)