I'm in love
with my city of sorrows,
with every joy of it—
the morning scent of sea,
the motley blues of its sky,
the laughter from coffee shops,
the screams of a cab-driver,
the gossip of old women,
the smell of dank alleys.

There, along crumbling walls,
muralists hope to eternalize their dreams,
while aging souls sit in their doorways,
drinking strong-tea at noon
and reading their fleeting present
in the day's news.

A brown-eyed girls stares from a window.

A small boy returns from the sea with fish.

I walk through my streets,
among scars of old losses,
the rubble of broken lives.

How do I say farewell
to those memories?

I feel cold.
It's getting colder.

My dear city
I have to say goodbye.
I'm tired of your losses,
of your sorrows,
even of your joys.
I'm tired of hope.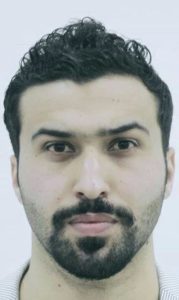 My name is Mohammed Moussa. I'm a spoken word poet from Palestine. I earned a bachelor's degree in English literature and now I work as a journalist, translator, and English language trainer. I'm passionate about writing poetry, it is a safe river where my feelings and emotions can flow peacefully. Through poetry, I express what I feel and experience, I write to convey my experiences to the outside world. Recently, I wrote a poetry book titled." I Was Born in Gaza," about my experiences during war-time. Living in a besieged city and occupied country has taught me to snatch the sweetness of life from of the bitterness of miseries.



Robin Ouzman Hislop is Editor of Poetry Life and Times his publications include All the Babble of the Souk and Cartoon Molecules collected poems and Key of Mist the recently published Tesserae translations from Spanish poets Guadalupe Grande and Carmen Crespo visit Aquillrelle.com/Author Robin Ouzman Hislop about author. See Robin performing his work Performance (University of Leeds)