An alarm clock rings on the side-table.
My head rings in harmony.

The cat jumps upon
my curled-up body,
tears my dream to shreds.

I flick on the radio for company.
The station plays a song
I've heard a thousand times before.
The thousandth and one time
knows no better.

I pour coffee into
the unwashed cup
I retrieve from the sink.

Yesterday's stains
meet today's fresh blend –
that's always the way.
Like a new start
that knows how all the old ones ended.

I dress, bundle up until
I'm bear shape and size,
head out for the freezing bus stop.
That feral cat of a temperature
still finds a way to scratch at me.

It's another day just like any other.
I haven't it within me
to make it any different.

For the life I've planned
is like a car stalled out in the driveway.

Here comes the bus.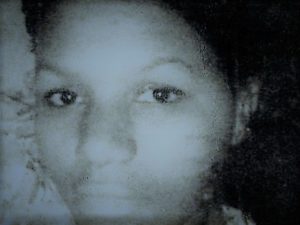 Juanita Rey is a Dominican poet who has lived in the USA for the last five years. Her work has been published in Pennsylvania English, Opiate Journal, Petrichor Machine and Porter Gulch Review.









Robin Ouzman Hislop is Editor of Poetry Life and Times ; his publications include

All the Babble of the Souk , Cartoon Molecules and Next Arrivals, collected poems, and the recently published Moon Selected Audio Textual Poems, as well as translation of Guadalupe Grande´s La llave de niebla, as Key of Mist and the recently published Tesserae , a translation of Carmen Crespo´s Teselas.

You may visit Aquillrelle.com/Author Robin Ouzman Hislop about author. See Robin performing his work Performance (University of Leeds)