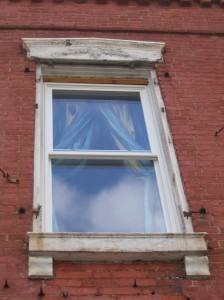 Photo by H.R. Debs

Here looking out the window, drawing back the drapery
to see through the pane, depending on the day,
squinting to view the dazzling light of a new morning
or seeing rain pouring down on the street below.
Sometimes it starts with rain, the day I think about
staring out the window, will I find myself today?
I can stay at the window or go to the door.

The door is closed until I open it and walk
out onto the sidewalk, bright with sunlight or

wet beneath my feet from the early
morning rain. I stand and scan
all that surrounds
me as I seize the day,
searching for a sign within the
compass of my shadow
on the pavement very far
from a place I can call home.

The walls I encounter walking on my way,
they are all around to make me stop
and wonder where next to go while still
seeking a telling sign, the walls
change my course, shift my direction.

Along the way doors open to new worlds within
should I enter upon such invitations—

and other doors lead to nowhere
and if I dare turn

toward a route that
takes me to what
appears ahead
I will find myself
in a place beyond
where I am here now
and given time, I will
meander amid the
windows, doors, and walls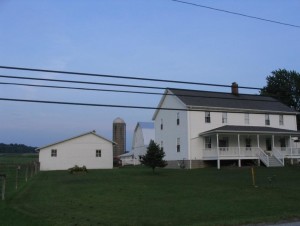 Photo by H.R. Debs
there in a place
I can call home.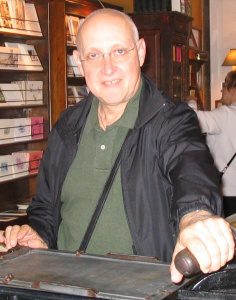 Howard Richard Debs received a University of Colorado Poetry Prize at age 19. After spending the past fifty years in the field of communications, with recognitions including a Distinguished Achievement Award from the Educational Press Association of America, he has recently resumed his literary pursuits, and his latest work appears or is forthcoming in Calliope, Big River Poetry Review, Poetica Magazine, Eclectica Magazine, Misfitmagazine, Star 82 Review, Belle Reve Literary Journal, Verse-Virtual, Dialogual, Sediments Literary-Arts Journal, Remarkable Doorways Literary Magazine, Indiana Voice Journal, Blue Bonnet Review, China Grove, Yellow Chair Review, and On Being, among others.

His background in photography goes back many years, both creative and technical, and his photography will be found in select publications, including in Rattle online as "Ekphrastic Challenge" artist and guest editor. Born and bred in Chicago, he now lives in sunny South Florida with his wife of 50 years Sheila, where they spend considerable time spoiling their four grandchildren. Author listing Poets & Writers Directory https://www.pw.org/content/howard_debs
Author website: http://communicatorsandcommunications.com/muse-ings/


www.facebook.com/PoetryLifeTimes
www.facebook.com/Artvilla.com
[email protected]
[email protected]