&nbsp: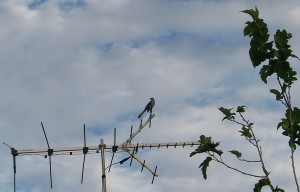 The mockingbirds in the bougainvillea
raised their brood among the thorns
where they wriggled and slipped,
one after the other, as chicks do
to find a cooler place,
down through the tangles and the shade,
and caught on a vine before reaching
the ground. Each rescue
led to another, while the temperatures
stayed late summer high
long into the evening
and next day was the same, with another degree
added to the record, and birds
on every continent
feeling the change without knowing
why skylarks are fewer
each year and deforestation
leaves lyrebirds to sing
the chainsaw's song. It happens
while the stock exchanges measure
loss as currency; it happens
day and night, while surveyors
look through a theodolite to see
the new division they prepare for; and while
a rehabilitator raises the young
of mockingbirds who sing and chase flies
into the dusk.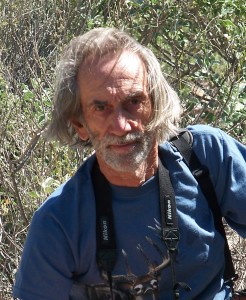 David Chorlton came to Phoenix from Europe in 1978 with his wife Roberta, an Arizona native. He quickly became comfortable with the climate while adjusting to the New World took longer. Writing and reading poetry have helped in that respect, as has exposure to the American small presses. Arizona's landscape and wildlife became increasingly important to him both as a source of pleasure and a measure of how precarious the natural world is.

http://www.davidchorlton.mysite.com/



www.facebook.com/PoetryLifeTimes
www.facebook.com/Artvilla.com
[email protected]
[email protected]
http://www.aquillrelle.com/authorrobin.htm
http://www.amazon.com. All the Babble of the Souk. Robin Ouzman Hislop
www.lulu.com. All the Babble of the Souk. Robin Ouzman Hislop