For G.K.J. (In her voice.)

What is this thing called Parkinson's Disease?
The sickness robs me of my body's grace,
and worse, it robs me of my mind's trapeze
for agile thought. No longer do I ace
the mental tests I used to love to face.
Double vision's dogged the play of my eyes —
so long, so much, I cry, "Is this life's Prize?"

Reading — strong prizing bar to deeper thought
lifting the eyes above the self to see
what lies beyond the daily diddly-squat
of eating, sleeping, bathing, poops and pee —
is gone. Slow living death my apogee?
Can't draw. Can't paint. P.D.'s a heart-deep thorn.
I think it better were I never born.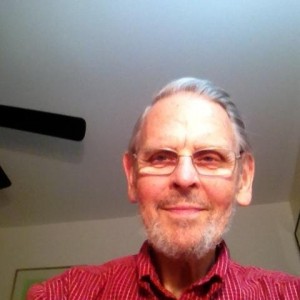 Leland Jamieson lives and writes in Monroe Township, New Jersey, USA. He has three collections of poetry — 21ST CENTURY BREAD (2007), IN VITRO (2009), — plus a handbook for self-taught poets-to-be and teachers-to-be, HOW TO RHYME YOUR WAY TO 'METAPHOR POEMS' (2012) also check out his latest book Sooner: A Crown of Sonnets & New Post-9/11 Poems.


robin@artvilla.com
PoetryLifeTimes
Poetry Life & Times
www.artvilla.com
Artvilla.com