"Give me a break!"
It says often.

It's already tough to stand on same place
for years, fixed by trashy threads

that keeps on digging the soil
beneath, more day after day;
and call it strengthening.

Just hover around
as decorations and possessions
without being attached.

Twigs are overloaded.
Dont suck.

Feel free to roam around but
come back , when in evenings
folks pass by appreciating affluence.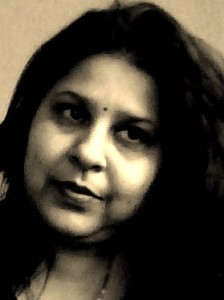 Bio:
Aparna Pathak belongs to Delhi, India. Graduate in English (Honors) and post graduate in public relations , her poems have been published in more than 30 print anthologies, online publications and also various literaty magazines like twice in "Reflections", and Negative Suck, Rolling Thunder Press, and blue Cygnus. One of her poem has been awarded the commendation of " Highly Commended " in the Poem of the Year Category of the Destiny Poets' International Community of Poets ICOP Awards 2012. Her own book of poetry, "silent flute " was published in January 2014.
www.facebook.com/aparnapathakchaturvedi
[email protected]
[email protected]
www.facebook.com/PoetryLifeTimes
www.facebook.com/Artvilla.com