Given all we are born to
In this gorgeous sunlit bower,
Whatever bonds we forge,
Even as charmed infants,
Or the more teasing passions
We might uncover later
In this deliciously viscous,
Verdant world,
They all come from this.

Our chance of flesh and blood
And there's no coming back
From that,
Nor should there be.

For any alternative
Would be impossibly dry,
Like dancing endlessly
With tattered ghosts
Decomposing
Before your very eyes;
The defeated drunk at the bar,
A broken hearted
Chalice of dreams,
As dry as dust…

God knows though!
Tis precisely
Such a luscious procession
Of fruitful opportunity
That keeps us aglow.

So, as one long,
Lazy summer's day
Chases on another,
Let us indulge ourselves
As kings and queens of the moment.

Quaff deeply of all that is on offer
And in loving increments
Fill our vessel to the brim.

And surely,
Better by far to live like this?
As if without a care,
In good faith too,
Whilst our spirits are still eager
And bodies abundantly charged.

Knowing that when these,
Our glorious days
Have been and gone,
Then to sleep contentedly
With angels
Is all we could ever wish for.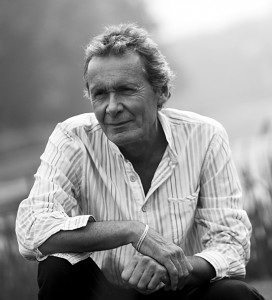 Scott Hastie is a successful British born poet and writer, who has been has been commercially published in the UK for over twenty years now. He currently has seven titles in print, including a novel and three collections of poetry. In recent years, the spiritual tone in his maturing poetic voice is starting to draw increasing acclaim from a worldwide audience, especially in the U.S. India & the Middle East.


Scheduled for global release, in both e & print editions this September, Angel Voices which includes featured poem 'Graced" is by far his most substantial collection of poetry to date, featuring over 40 brand new poems never before seen, either in print or on the net. This title builds much more on the mature poetic voice that first began to emerge in Scott's previous title Meditations and also features ALL readers recent favourites, as showcased on his popular website. For much more info, some spectacular advance reviews for Angel Voices , , as well as pre-pub order options , also go to www.scotthastie.com


Other links:

Official twitter account: @scotthastiepoet

Facebook fan page: www.facebook.com/scotthastiespiritpoet
Wikipedia: http://en.wikipedia.org/wiki/Scott_Hastie




www.facebook.com/PoetryLifeTimes
www.facebook.com/Artvilla.com
robin@artvilla.com
editor@artvilla.com


http://www.aquillrelle.com/authorrobin.htm
http://www.amazon.com. All the Babble of the Souk. Robin Ouzman Hislop
www.lulu.com. All the Babble of the Souk. Robin Ouzman Hislop
https://www.amazon.com/author/robinouzmanhislop
http://www.innerchildpress.com/robin-ouzman-hislop.All the Babble of the Souk