my morning Sun is orange
The yellow is stained
with the Blood of my People
for that is what we
are reminded of
each day
when it rises from the East
to greet the world
i see my world
clearly
we once lived with a hope
that the atrocities of Hate
War
and indifference
would go away
but it did not
my hope has been misplaced
somewhere
and i can not remember
where i have set it down
it might have been that day
i lost my arm
or that day
when my Father was jailed
or that day
when my Sister was killed
she was only 3
no, i think i lost my hope
the day
my Mother no longer cried
her eyes have been dry
for many a year now
and somehow
by some grace
she still has enough love in her
to hug me
once in a while
through that pained smile
that still adorns her face
just so she won't completely break
there is a noise i hear
it is a loud silence
that stays with me
through my callousness
for the gunfire
and the bombs
and the screams
i can not hear them
they have long ago
assaulted and killed
the dreams of my Family
my village
my people
and it is now working on
Humanity
where is the sanity
in this methodology
to be found
every day is "Ground Zero"
where i live
every where i look
i see Ground Zeros
and we have lost count
of those who
are no more
because of what you call War
but you and i
never had a dispute
that i know of
If so, please tell me what i did wrong
to cause you harm
that you should exact such wretchedness
upon me
and others like me
i know not of the Politics
of it all.
i have never met a Politician
are they so different
than we the people ?
if it's Oil
i give it to you
if it's right
take it freely
i will not raise nor put my hand
against that
of my Father's children
there was a time
when all i thought of
was simply
finding Joy in my life
i have since given up that quest
for i see far too much
of that other stuff
which deserves not a name
my Sun is no longer Yellow
but i do pray my Brother
that yours is
my Sun is Orange
This is dedicated to all the Villages, Peoples across our Globe who must endure
the Politics and Sickness of War.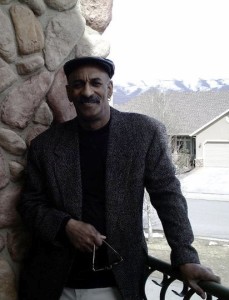 Bill is an avid Writer / Poet who has been committed to this path since 1966. He currently has to his credit over 70 Published Books as well as a myriad of Newspaper and Magazine Articles. Bill supports the venue of Creative Expression regardless of form. He also is an activist for the progression and evolution of Humanity and its Love of each other.

Recently (September 2015) Bill was honored to be named the Poet Laureate at the Kosovo International Poetry Festival where his book The Vine Keeper was showcased. He was also awarded The Golden Grape Award.

Bill currently serves as the CEO of Inner Child Enterprises, ltd., Managing Director of Inner Child Press, Executive Producer of Inner Child Radio and Executive Editor of Inner Child Magazine. His life partner Janet P. Caldwell stands by his side in support of the Inner Child vision

For more of Bill, visit his personal web Site at : www.iamjustbill.

for Inner Child . . .

www.iaminnerchild.com
www.innerchildpress.com



www.facebook.com/PoetryLifeTimes
www.facebook.com/Artvilla.com
robin@artvilla.com
editor@artvilla.com


http://www.aquillrelle.com/authorrobin.htm
http://www.amazon.com. All the Babble of the Souk. Robin Ouzman Hislop
www.lulu.com. All the Babble of the Souk. Robin Ouzman Hislop
https://www.amazon.com/author/robinouzmanhislop