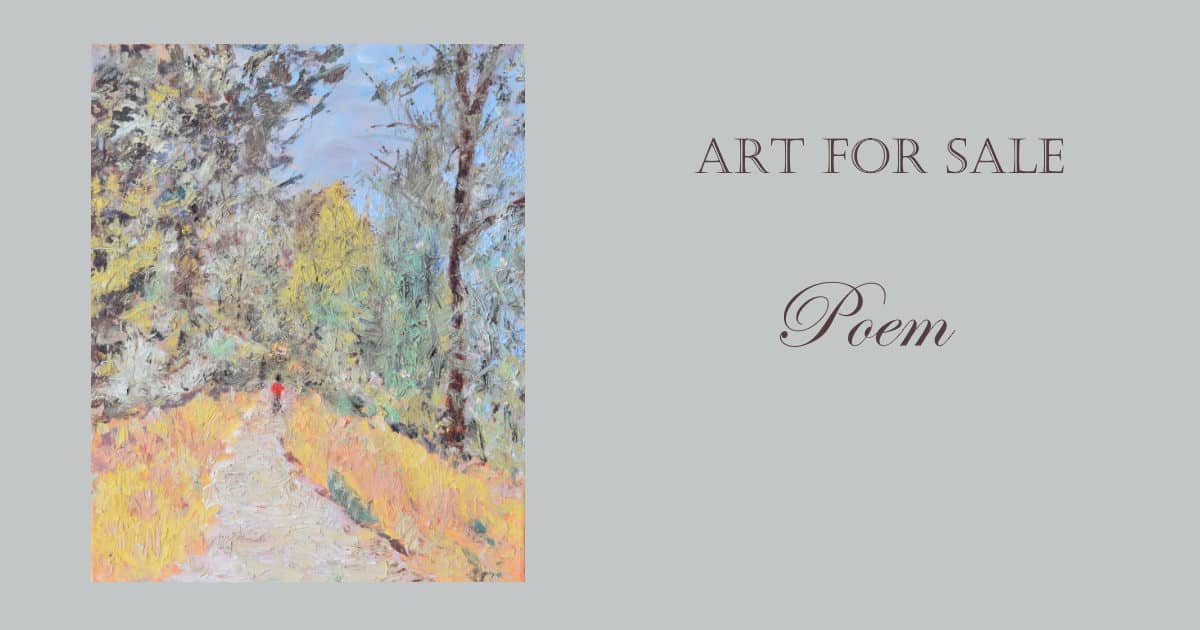 Art for Sale
They sat beside their tables
as the people walked by.
"What is this one about?"
It's my soul in
color and form
which I call art,
for sale in a universe
of color and form,
art for sale
with a frame
from another
soul,
left at Goodwill
They sat beside their tables
as the people walked into the
ten by ten pop up canopies
and looked at the flowers
and landscapes and
souls in
color and form
called art
for sale in a universe
of color and form
The wind comes up and
blows leaves down the concrete path
and the sun pokes through the clouds
and leaves shadows in the grass.
The people weave among the
ten by ten pop up canopies
and smile and talk like birds
singing
on a summer day.
The artists sit on folding chairs
noticing the people pausing
and smiling at a color or
a memory.
---
For art for sale in Murfreesboro, Tn try Sale for Art
Our fav website is Sale For Art
We especially like their Gallery Wrapped Canvas