M. Earl Smith, is an undergrad at the University of Pennsylvania.
He brings poems that were paired with abstract paintings composed by a three year old artist who works under the pen name "3valynn".  You can view her artwork and the book 
HERE
.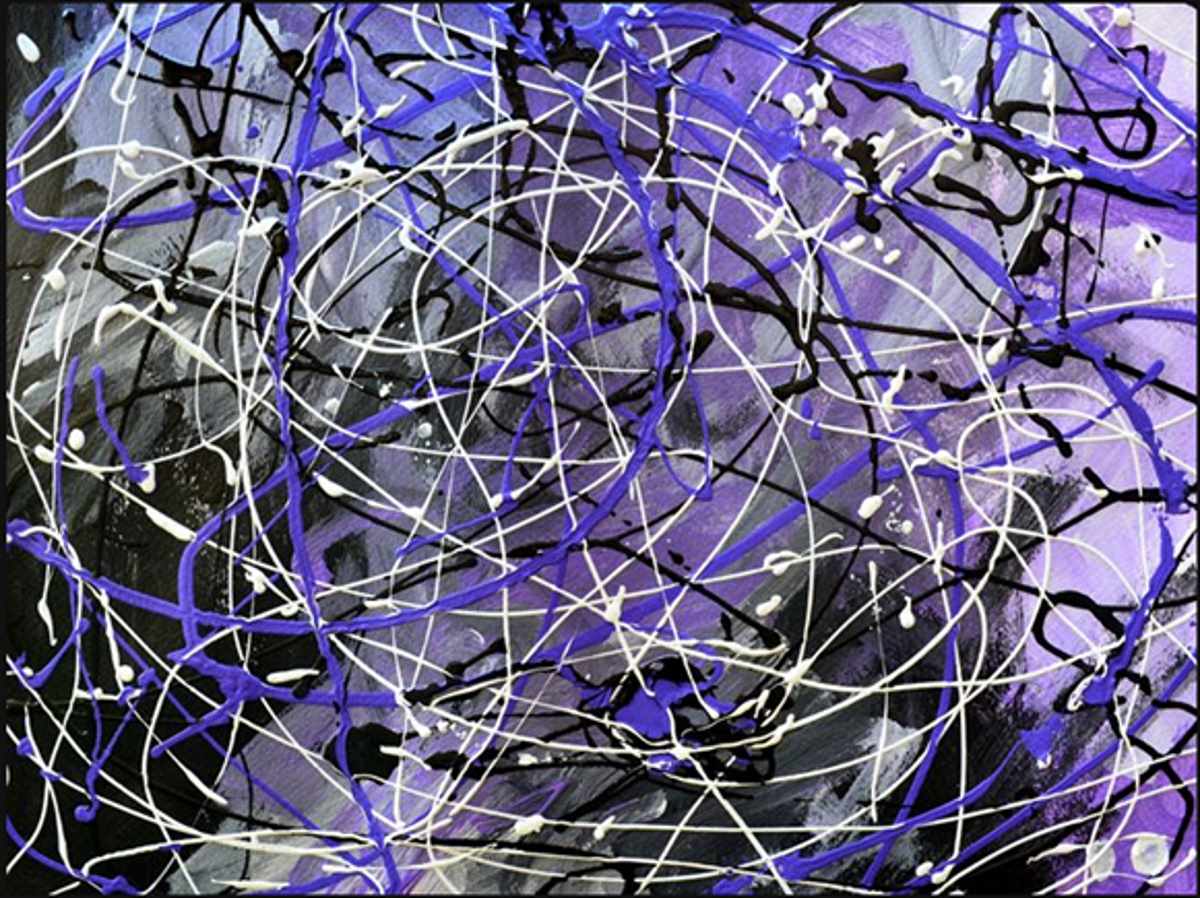 Violet Frenzy
The drums sound the song
Of battle, intense, inviolate
Caught in a storm of color
A frenzied storm of violet
An enemy thus unseen
Blind to the naked eye
What is this that should be?
Our destiny we cannot deny
So on the brave soldiers march
Into the shroud of darkness
Mindless to political demarche
The time is upon us
This war, however
Is not built upon hate
Only love, now and forever
Shall be humanity's fate
Some battles are fought
Over space, resources and land
Some people are sold and bought
For whatever the world commands
But this is a tale of joy
A poem of unrequited love
There is nothing in the deep violet
That can force this undone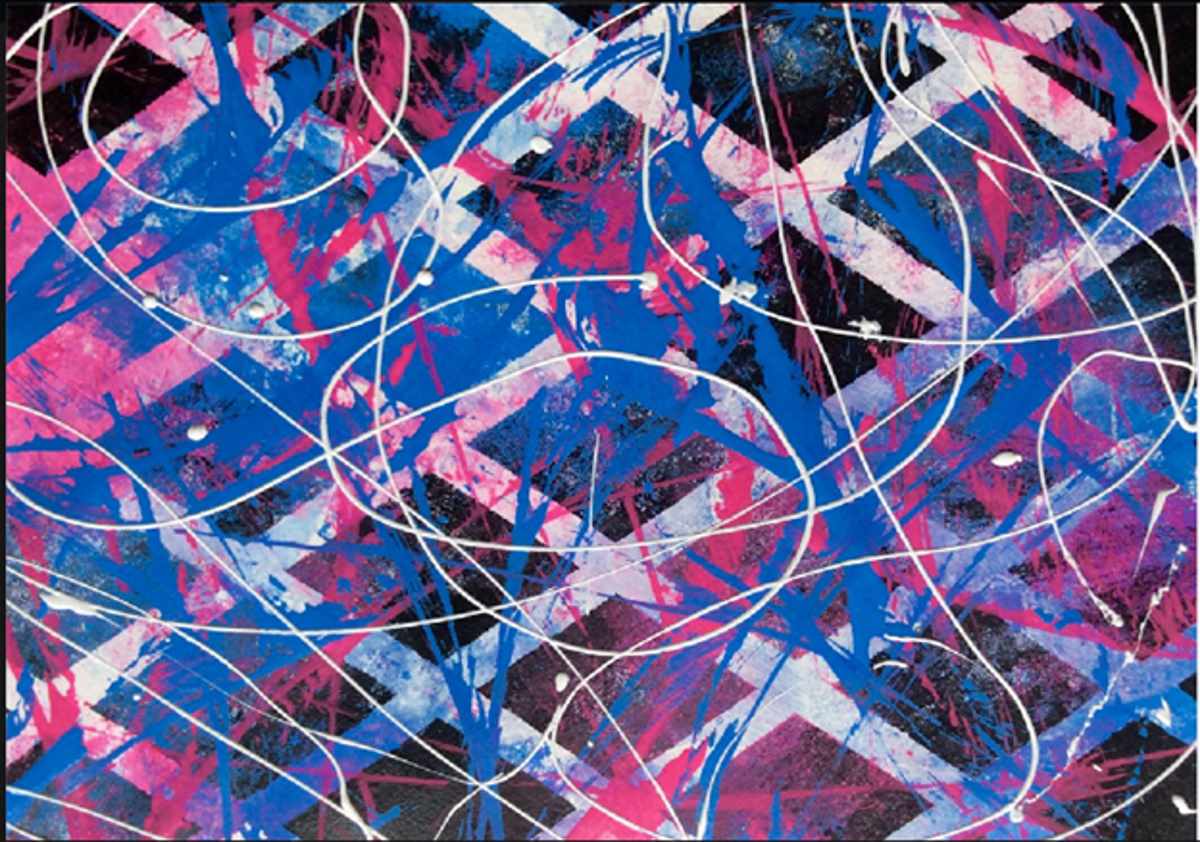 Diamond Candy
Every girl's dream
A jewel that she can bandy
A woman's best friend
A piece of diamond candy
The light refracts the jewel
Fracturing the light about
Show it to all her friends
Her diamond candy she will flout
Pink and blue the colors
That tell us who we are
Yet every girl knows
Diamond candy shines like a star
White line, twisting path
Of which we must explore
Every girl begs
Diamond candy, give me more!
So if you want to know
A way to a girls heart
You have to know her favorite
Diamond candy, thou art!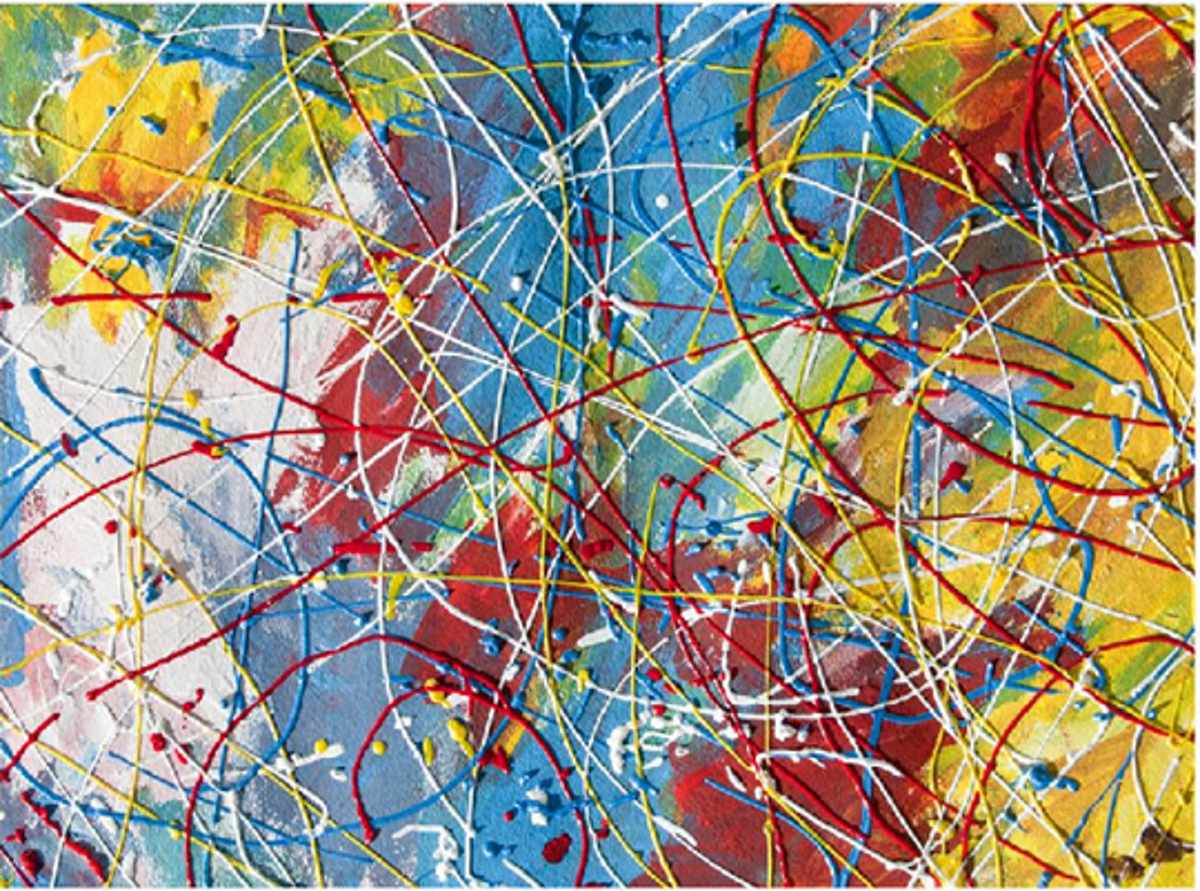 Primary Ambition
The dawning of a new day
A chance to start anew
The path of a middle way
Colors, fresh and true!
Paint touches canvas
Giving us something fresh
No need to have planned this
Art put to the test
Each color with a meaning
This art, pure emotion
Creativity through is seeping
A muse that demands devotion
This art, an unnamed feeling
Joy and serious, true
An artistic endeavors dealing
A talent held by few
There's no way we can know
An artist's true intention
One thing for which we must go
Is their primary ambition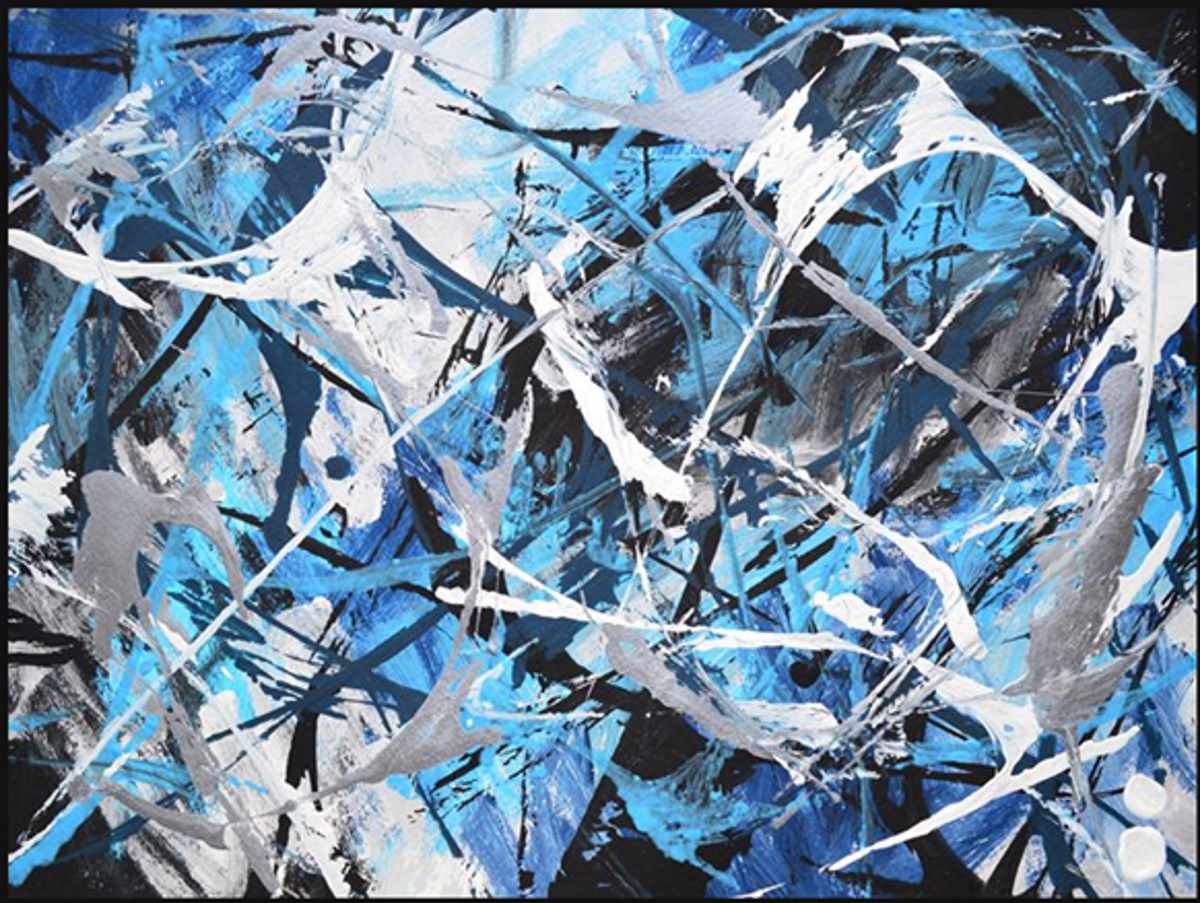 Snow Queen
Her title
Betrays the trust
That her subjects have
In her
To do her best
To care for them
To protect them
To do what's right
To do what's fair
To do what's just
So, the snow bears down
Blanketing the land
In a sheet
Of the purest white
It does so
Only at her command
So that the children
Can play
In snowdrifts
As high as city walls
And spend their day
Lost
In a cloud of white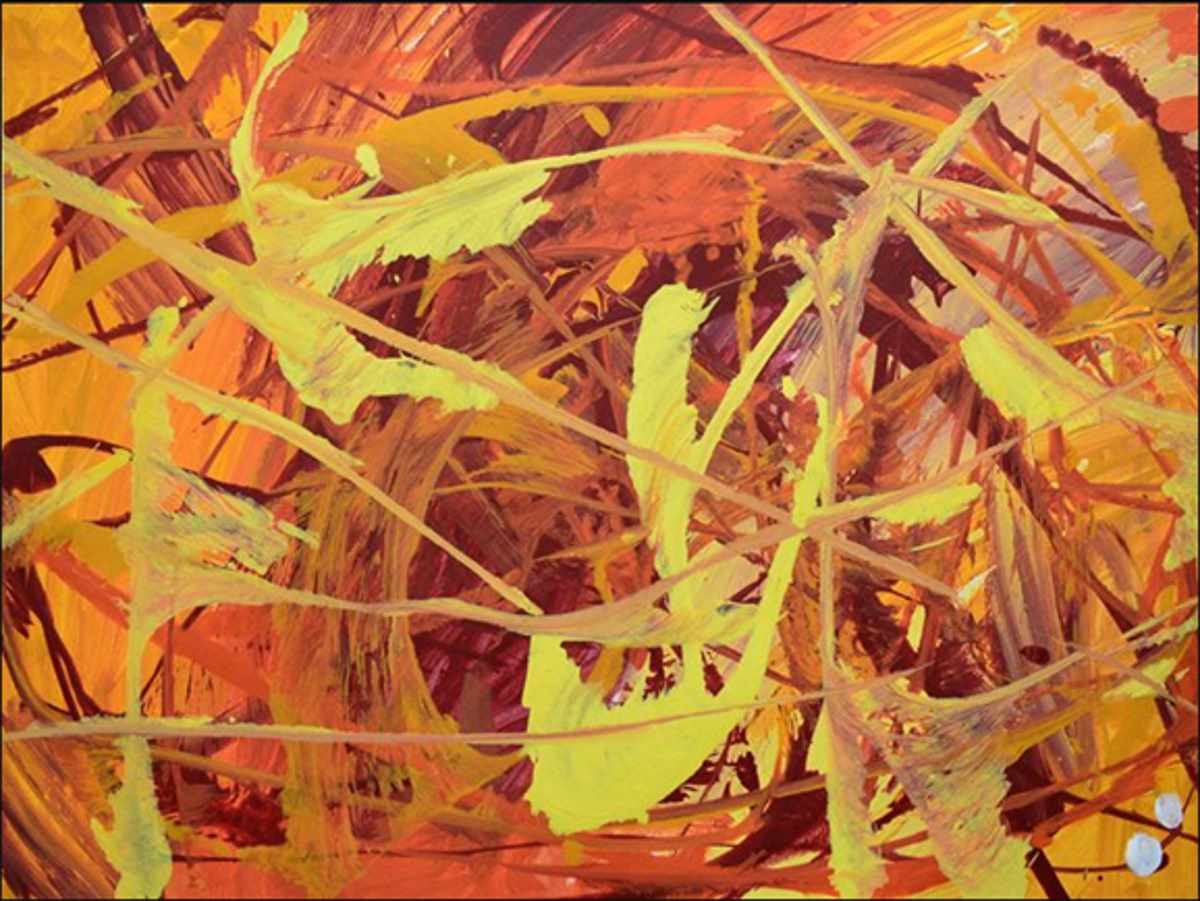 Summer Daze
Summer daze
Bright color craze
Try to change
Trying to say sane
Colors love me
Orange and peach cry
So in love
With the summer sky
Summer daze
Covers the town
No chance to laze
The king needs his crown
Makes me happy
Makes me free
I can't wait to see
What it's gonna be!
Summer daze
Lights up my eyes
Makes me smile
As the evening dies
Come tomorrow
It'll return again
Then we'll be
Off to Neverland!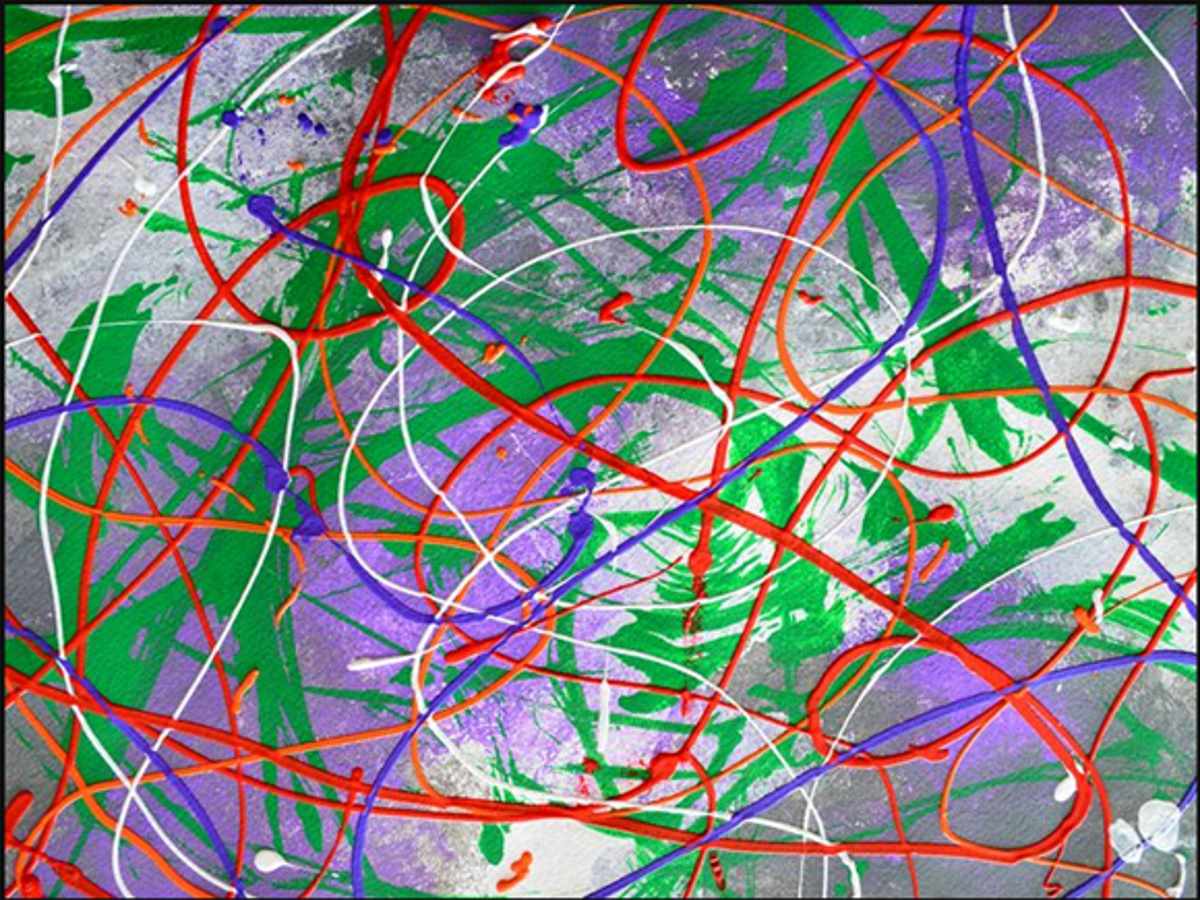 Streamers
The ticker-tape parade
Rings in the new year
Time to celebrate a year from another day
The air full of streamers
A joyful celebration
Of a time a year ago
A time for utter elation
As we await the future to unfold
The colors fill the air
As the party carries on
Life is all but fair
As we sing that ole happy song
Hugs to go around
As we love our fellow man
A bright, joyous sound
As life, it seems, starts again
So let's ring that old bell
And gather once again
Sing it over every hill and dale
The new year has began!