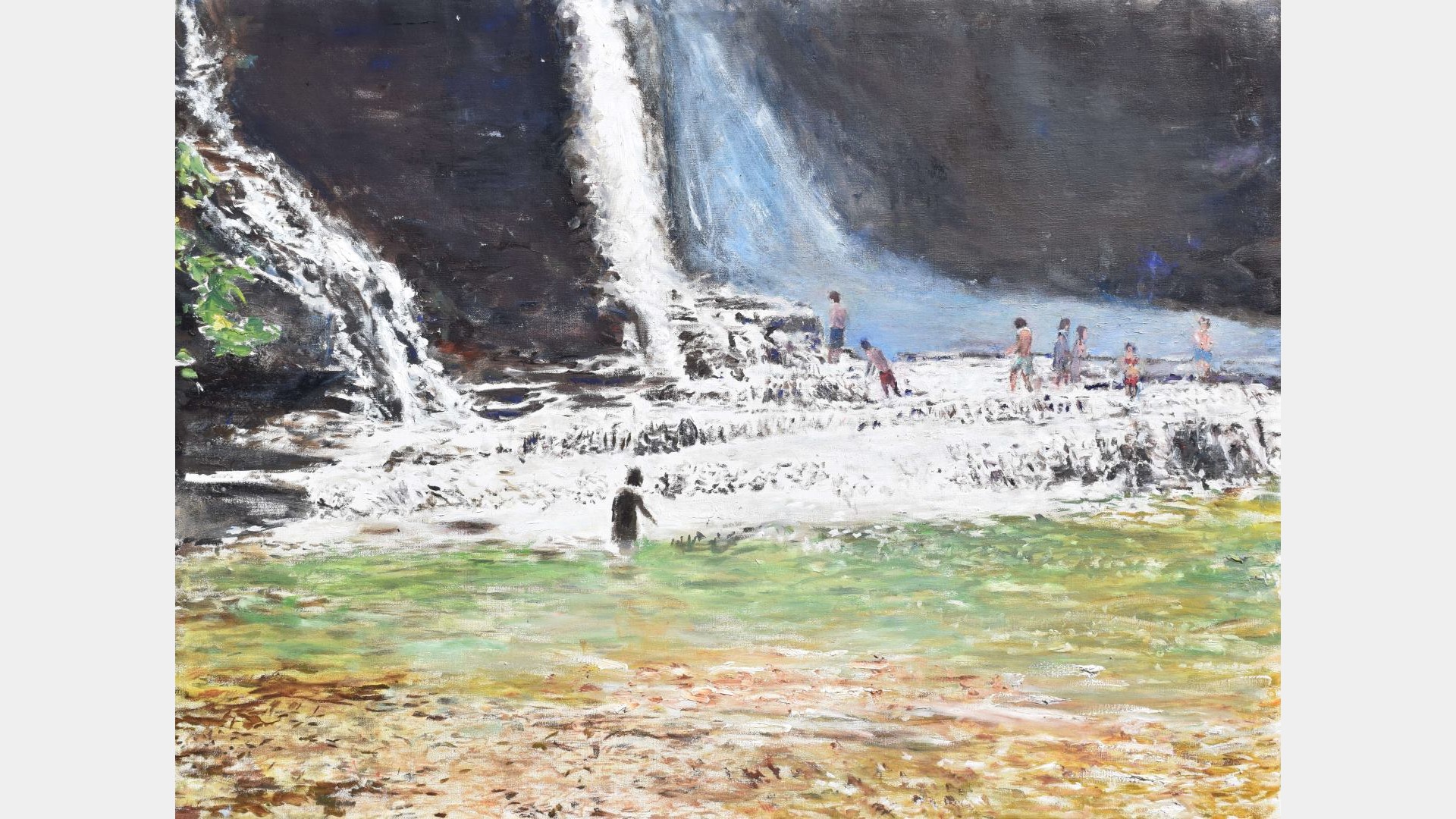 36″ x 48″ Oil on Belgium Linen…in process
To see a full screen image go to the artist's page https://modernartby.com/d-m-jackson/works-in-process/
The artist is earth and water
falling with a blue mist,
with mist people.
The poet is earth and water
and the earth and water
are poets and artists
reading their lines and
showing their images
to the mist people
to the observers.
The earth writes these plays
to be read
to be seen
The birds sing to be heard
by only those with ears,
hearing only those sounds from here
seeing only those colors from here
on this earth.