Editor's note: Candice James is a prolific poet, her written work has appeared at Poetry Life & Times since its inception here at Artvilla in 2013, below are featured nearly 10 pages of her Poetry Videos, enjoy.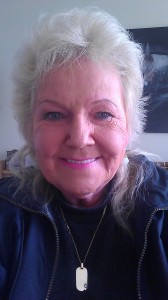 Candice James is a poet, writer, visual artist, musician, singer-songwriter in her 2nd three year term as Poet Laureate of New Westminster, She is Royal City Literary Arts Society Director and founder and Past President of both Royal City Literary Arts Society and Federation BC Writers; She is also founder of Poetry In The Park and founder of Poetic Justice. She is a featured poet, keynote speaker, workshop facilitator, presenter and event hostess. Candice is also a full member of League Canadian Poets; a member of The Writers Union Canada and is the author of nine poetry books: the first book of poetry published was "A Split In The Water" (Fiddlehead Poetry Books 1979); and the most recent is "Merging Dimensions" (Ekstasis Editions 2015). She is the 2015 recipient of the prestigious Bernie Legge Artist Cultural Award and also the recipient of the Pandora's Collective 2015 Citizenship award. Further information can be found on Wikipedia https://en.wikipedia.org/wiki/Candice_James and www.candicejames.com
YouTube responded with an error: The request cannot be completed because you have exceeded your <a href="/youtube/v3/getting-started#quota">quota</a>.
www.facebook.com/PoetryLifeTimes
www.facebook.com/Artvilla.com
robin@artvilla.com
editor@artvilla.com
http://www.aquillrelle.com/authorrobin.htm
http://www.amazon.com. All the Babble of the Souk. Robin Ouzman Hislop
www.lulu.com. All the Babble of the Souk. Robin Ouzman Hislop
https://www.amazon.com/author/robinouzmanhislop
http://www.innerchildpress.com/robin-ouzman-hislop.All the Babble of the Souk