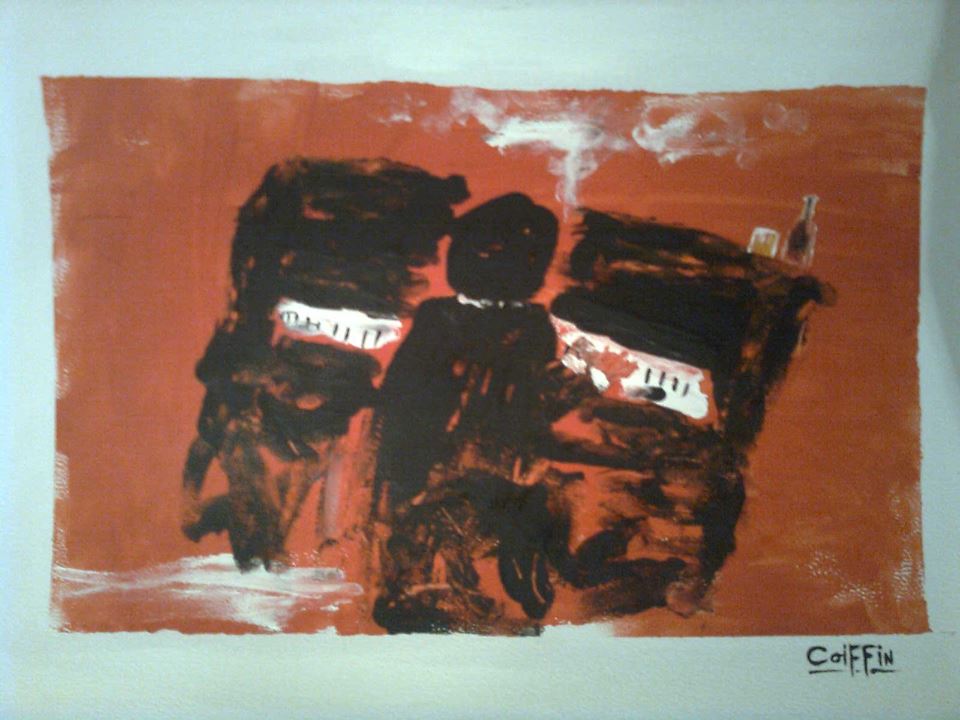 Viva
Un día después
de el beso final,
que puedo decirte nena,
nada esta muy claro.
Un día después
la lluvia pasó,
tenemos un día de sol,
hay revolución dentro mío.
y ha de ser refugio para mi,
tu risa y el olor de tu piel desnuda.
Puedo ver tus ojos desde aquí,
desde esta posición puedo verte viva,
viva.
Un día después
el peligro pasó,
pero no mi deseo nena,
voy como un león enjaulado.
Un día de sol,
maldito día de sol,
no quiero saber
si el mundo estalla en mil pedazos.
Y ha de ser…
Viva(Alive)
An after day
of the final kiss
what can I tell you,girl,
nothing is clear pretty much.
An after day
rain passed away
we have a sunny day
inside of me there´s a revolution.
And it will be
a shelter for me
your laugh and scent of your naked skin.
From here I can see your eyes,
from this place(body with body)
I can see you alive…alive.
An after day
danger is gone
but not my desire
I feel like a lion in a cage.
It´s a sunny day
it´s a damn sunny day
I don´t wanna know
if world blows out in thousand pieces.
And it will be
a shelter for me…
Manuel Bustos is an artist, poet and songwriter from Benito Juárez, Buenos Aires, Argentina. He's also into radio and candle making.
Manuel says:
I wrote that song in 2008 then I went to a friend´s house…showed him and few hours after we recorded it…I´d played everything on that song…with a old guitar that i used to play when I was living in Buenos Aires city…I used to play in the subway everyday…
Art by Manuel Bustos. Songs and lyrics copyright Manuel Bustos. All rights reserved.